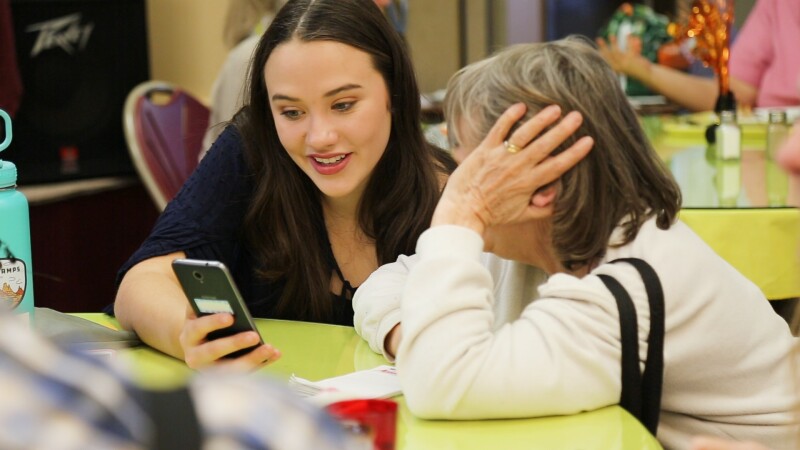 I was a university teacher for 59 years. That's the totality of my university, campus based classroom instruction, including the 15 years I taught through my retirement days and five years as a co-teacher during my wheelchair confinement as a disabled person. I continue to "teach" as a Guest Speaker in classes related to age and disability.
But last year, "the tables were turned," "the shoe was on the other foot," "the glove was on the other hand," and all the other flip-flop clichés of our rhetoric. I became a college student.
In an oxymoronic moment, at the Office of the Registrar at the nearby university, I simultaneously received my ID card as Emeritus Professor and my ID card as Undergraduate Student.
Officially, I entered the classroom as an Auditor. This allowed me to be present in the class, soak up the professor's knowledge, read the assigned books, participate in the class discussions – but not take tests and not get a grade. I was the proverbial - another cliché -"fly on the wall."
But I was in a classroom again! Ready to grab the professor's wisdom as it flew by on its trajectory of knowledge.
But the classroom of today is not the classroom of my day. Professors and students talked. We debated. We sat around in a circle. We were equals in the search for knowledge. It was a stimulus-response environment. One caveat, though – it was easier to do then - there were fewer students.
I would have difficulty meeting today's student expectations. I'm not a Luddite, but I'd be severely challenged to develop and master the use of PowerPoint. Or to integrate You Tube videos. Or discern insight from today's Hip Hop, Rap, or Rock.
I was a word, voice, body language teacher. A person, in person.
While there are superficial differences in the classroom between my years in teaching and the current modes - wearing jeans instead of suits/ties/dresses; high-fiving a correct answer; leading a group cheer to support a student's correct answer. In all my classes, I discovered serious, determined, student-centered, stimulating men and women, whose goal was to introduce young persons to the facts – the realities - of the past and the present, and, most importantly, develop the critical thinking prowess for their future and the future.
It takes a person to forge the circuitry.
Dick Weinman is an AARP Oregon volunteer and our Assisted Living Guru