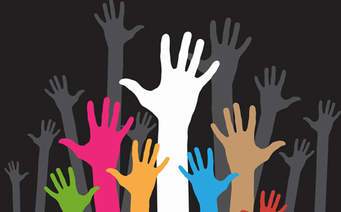 Whether you are a new or current Medicare beneficiary, or are several years away from enrolling in Medicare, AARP of Oregon is committed to helping our members find meaningful volunteer opportunities in the community. By volunteering just a few hours a month, you can make a powerful difference in someone's life. SHIBA is this kind of opportunity!

AARP is proud to be working with Washington County Disability, Aging & Veteran Services to help recruit volunteers for the Senior Health Insurance Benefits Assistance (SHIBA) program in Washington and Columbia Counties. SHIBA is a state program providing free, unbiased help understanding the options with Medicare benefits. SHIBA volunteers are trained, authorized professionals who help current and new Medicare beneficiaries with their health care plans and prescription drug coverage.

The SHIBA program is looking for additional volunteers to serve their own communities in Washington and Columbia Counties! Consider becoming a SHIBA volunteer. You can make a difference! Attend one of two upcoming informational Orientation to learn about the program.

St. Helen's - SHIBA Volunteer Orientation St. Helen's Senior Center, 375 S 15th St, St Helens, OR 97051 Monday, April 16th, 1:30pm to 3:30pm
Hillsboro - SHIBA Volunteer Orientation Washington County Disability, Aging & Veteran Services, 5240 NE Elam Young Parkway Suite 300 Hillsboro, OR 97124 Tuesday, April 24th, 1:30pm to 3:30pm

Please call toll free 503-846-3094 to register today. If you are not able to attend, please call to learn more about the SHIBA program and becoming a volunteer!



Here's what a SHIBA volunteer can do:

Counseling: You can help someone learn about Medicare, and assist them toward making an informed decision about their health care and prescription drug coverage.
Appeals: Assist with billing or claims issues or help someone understand how to request a re-determination of services not provided. Your work could save someone thousands of dollars.
Fraud Prevention: You can help people protect themselves, detect fraud, and report problems, saving Medicare and the tax payer millions of dollars.
Presentations: If you like sharing information with groups, provided with training and materials, you can provide current and accurate information to the community.
Community Outreach: With a little more information, SHIBA volunteers help people learn about help they are eligible for, and how to apply for it. You can help get the word out, and assist with applications.
If this describes you, please consider volunteering your time and expertise. The SHIBA program is looking for open-minded, compassionate, patient volunteers with good computer and communications skills. Skills in counseling, publicity, public speaking, and advocacy are also valuable. The program provides training, mentorship, and opportunities to use your skills.

Here's what SHIBA will provide:

Training in all aspects of your volunteer job. Thorough training in Medicare and related benefits.
Mentoring as you learn your new duties and gain experience.
Placement in a project that suits your interests and skills.
Regular meetings to share experiences with your fellow volunteers, and update your information.
Support when you have questions or situations that require additional research, feedback, or advocacy.