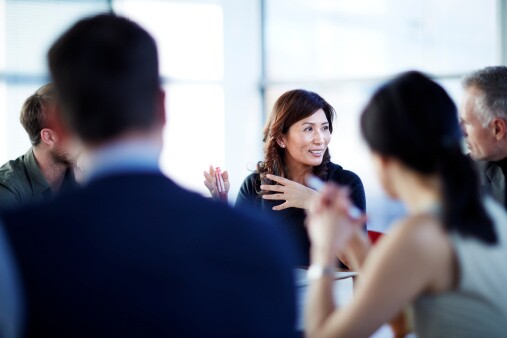 If you think people 50+ are great workers, show your support with some new and exciting opportunities.

By 2022, workers aged 50+ will make up 35% of the workforce. That's good news for employers poised to leverage the value of experienced workers bring to the table. Older workers show a documented level of highest engagement, stability, productivity and experience. Older workers add depth and experience to your business or nonprofit.

Ways to get involved and show your support
Nominations are now open for two types of awards for Portland businesses. Venture Portland and Elders in Action are taking the lead on this project as part of the Age Friendly Portland Economic Development and Employment committee.

The Age-Friendly Business Award will be presented to businesses with commitment and demonstrated business practices that best serve older adults in Portland
The Age Smart Employer Award will recognize businesses with policies and practices that benefit older workers.
Both awards will be given in three categories determined by business size. Portland City Council will recognize the winners October 31 at a special breakfast ceremony. To learn more go to Age Friendly Business Awards .

The AARP Employer Pledge program is a nationwide group of employees that stand with AARP in affirming the value of experienced workers and are committed to developing diverse organizations.
AARP Employer Pledge offers a variety of benefits including discounts on job postings, exclusive financial security and caregiving resources for employees, a quarterly newsletter and more. To learn more and sign the pledge, go to https://www.aarp.org/work/job-search/employer-pledge-companies/

AARP Employer Pledge

"We believe in equal opportunity for all workers, regardless of age, and that 50+ workers should have a level playing field in their ability to compete for and obtain jobs. Recognizing the value of experienced workers, we pledge to recruit across diverse age groups and to consider all applicants on an equal basis as we hire for positions within our company."