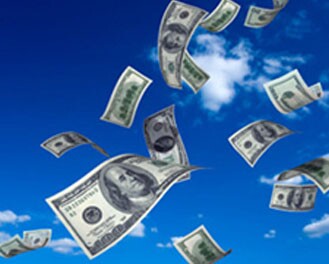 By Jackie B. Peterson: author, teacher, entrepreneur
Today, there are close to 30 million solopreneurs. Solopreneurs are entrepreneurs who operate one-person businesses, working alone in a field they love, whether it's consulting, counseling, graphic design, holistic healing...you name it. This represents a significant shift in the make-up of the workforce. Not only are there huge numbers of solos, but this business model is growing at the rate of 11% per year. Experts anticipate that by the year 2019, 50% of the workforce will be working as solos, freelancers, or contract laborers.

What this means for you as you reach retirement age is that you are facing both a challenge and an opportunity. The challenge comes in if you decide that you want to find a meaningful job to support yourself or supplement your retirement. There are fewer and fewer old-fashioned "jobs"...especially ones that are full time and pay well. But the opportunity comes in because solo businesses are so easy to enter. People are always worried about the lack of jobs, but the truth is that work is on the rise.

Often people are intrigued by the concept of entrepreneurship, but they get bogged down in a mire of worries, fears, and myths about what it means to be an entrepreneur. For example:

They may believe that they must have a lot of capital to start a successful business.
They may believe that owning a business means they must spend a great deal of time overseeing and managing employees, leaving very little time for them to do what they really love.
They may be unsure of how to start their business, or wondering if they really have a good idea.
They may not know where to turn for help.


At the Portland Community College SBDC we are addressing all of these issues through our new program called Encore Entrepreneurship. This program is designed to help the budding encore entrepreneur imagine, design, start and successfully operate a solo business. The program is based on the Better Smarter Richer method and consists of four interdependent components:

Encore Business Concept Development: a study group consisting of three 3-hour sessions helps the participant imagine a viable business concept based on exploration of their career, hobbies, volunteering, and life-long interests
Business Design: four 2-hour sessions of basic planning, with a focus on giving life to the business by naming it, registering it, opening accounts in its name, and gaining a first customer.
The Principles of Solopreneurship: four 2-hour study group sessions, making sure that participants understand how solo businesses differ from traditional businesses and how to scale their businesses using outsourcing and the Waterbug Model™.
Solo Business Builders: Ten 3-hour sessions devoted to all the topics needed to successfully begin operations of a solo business, from mission and goals to marketing, website, crowdfunding, and legal concerns.
Together, these components comprise a dynamite program that has already demonstrated its success. "Success," for us, means that a student in the program has actually started his or her business. And "starting a business" means that the student has acquired his or her first customer...and has been paid. So far, our Encore Entrepreneurship program has an 80% success rate. This means that 80% of our graduates are starting their solo businesses, and have money in the bank to prove it.

Are you thinking of self-employment? Are you interested in supporting or supplementing your retirement? Are you seeking long-term financial security in retirement? Encore solopreneurship may be for you.

For further resources, check out the AARP website or Small Business Administration websites.