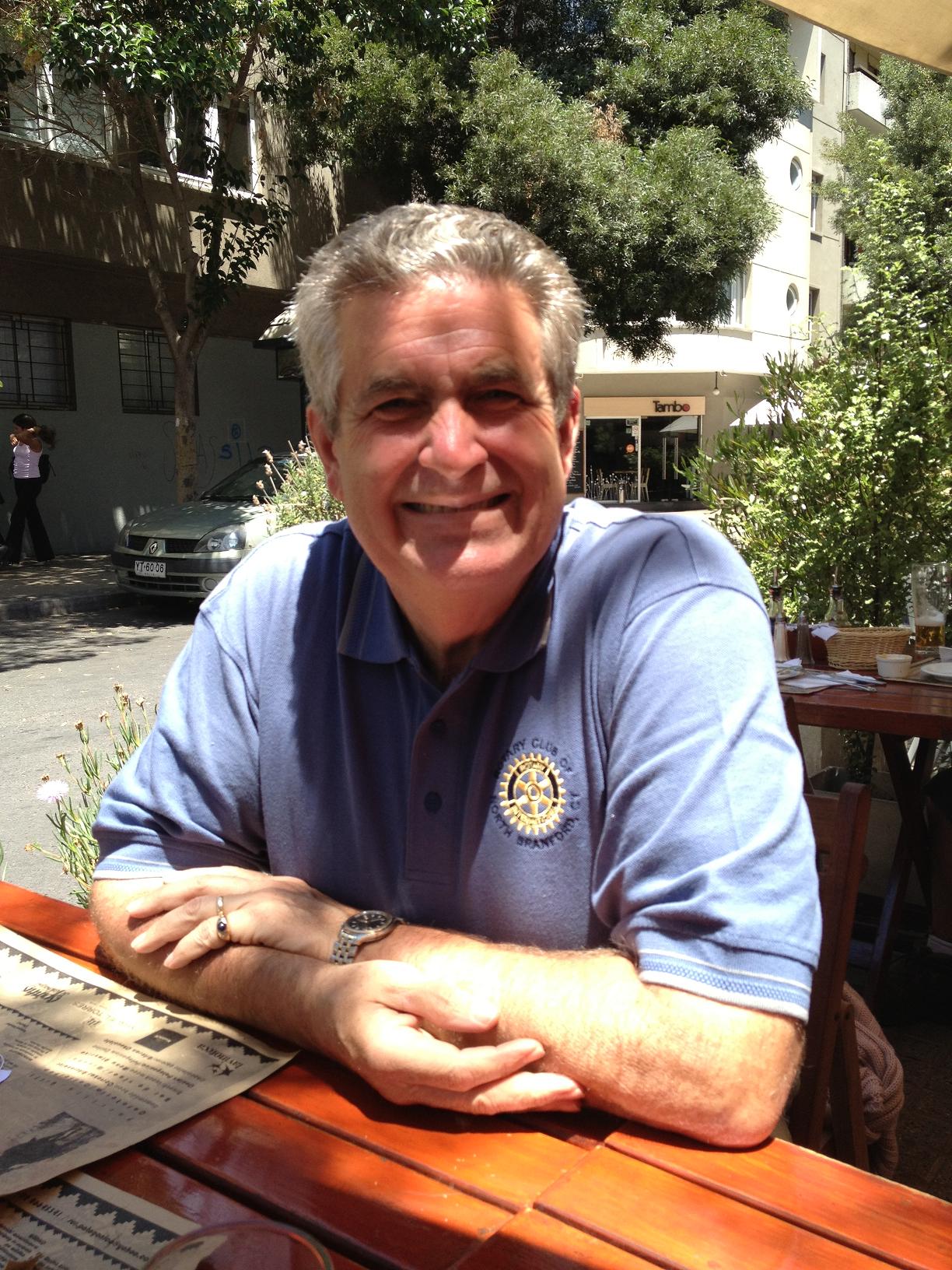 For 61-year-old Ed Pikaart, the journey to Peace Corps service began with a trip to see his nephew, a Peace Corps volunteer in Niger. "I spent two or three weeks with him," the North Branford, Connecticut resident explained. "That was an amazing experience."

Soon, Ed's family members will be traveling to Africa to spend time with him. This summer, the father of four and Certified Public Accountant will depart for Kenya, a nation of 32 million people, where he will spend 27 months serving in the Peace Corps as a community development volunteer.

"My wife isn't serving with me, but she intends to visit and spend as much time with me as possible, and my kids are eager to visit. My wife and children are very supportive," Ed said. "They are amazed that I am embarking on this journey at 61 years old."

While it might come as a surprise to some, 7 percent of Peace Corps volunteers are over the age of 50. In Ed's case, an engineering degree combined with decades of work as an accountant and small business owner made him an ideal candidate for the program. In addition, the active Rotarian displayed an obvious passion for volunteering, having participated with his wife on service trips to Haiti, Jamaica and the post-Hurricane Katrina Gulf Coast.

"Ed was a very motivated candidate," said Anthony Trujillo, a recruiter in Peace Corps' Northeast Office in New York. "What made him stand out was how involved he was with volunteer activities locally and internationally. His desire to make a difference left an impression, too."

Are you interested in learning more about serving in the Peace Corps? Join us at an upcoming information session on July 9 from 1-2:30pm at the AARP State Office, 21 Oak Street, Hartford, CT. To reserve your seat, contact Anthony Trujillo at atrujillo2@peacecorps.gov.

Since the agency was established in 1961, older volunteers have contributed a wealth of experience, skills and knowledge to Peace Corps, but they can also encounter some unique challenges. For Ed, that included closing his accounting practice and helping his clients' transition to another firm. It will also mean missing some of his 5-year-old grandson's tee ball games. "We've talked and looked at the map, we've discussed the idea that I'll be far away," Ed explained. "He's got an iPad so I'm sure we'll Skype back and forth."

Other issues are more easily resolved. "My son recently got engaged and is getting married in the fall. The Peace Corps' Country Director in Kenya is making it possible for me to return to the United States so I can be there for that."

While he packs for Africa, the Tufts University alumnus is looking forward to immersing himself in a new culture and community. The process will include learning another language, since volunteers in Kenya are trained in Kalenjin, Kenyan Sign Language, Kikuyu, Kiswahili, Luo and Luyha. "There are bound to be some life changing events that will happen over the next two years," he observed.

Ed also looks forward to what he described as a "segue-way to retirement" through the Peace Corps – the slower pace of life and having more free time for projects. "Some people say that in retirement they're busier than they were during their working career. The Peace Corps is going to be a wonderful opportunity for me to take this sabbatical and to be able to separate almost completely from some of those little day to day things that are time consumers. It will give me an opportunity to focus on determining what the next phase in my life is going to be about."

Peace Corps Informational Session, Tuesday, July 9, 2013

WHO: Connecticut-based Returned Peace Corps Volunteer Beth Payne will talk about her experience serving in The Gambia, West Africa. Peace Corp staff will be available to answer questions.

WHEN: Tuesday, July 9th, from 1:00pm to 2:30pm.

WHERE: AARP Connecticut Large Conference Room, 21 Oak Street, Hartford, CT 06106.

RSVP: To reserve your seat, contact Anthony Trujillo at atrujillo2@peacecorps.gov.



Looking for Your "What's Next"? AARP can help you find it! Life Reimagined, a new idea from AARP offers a flexible, step-by-step approach to help people discover new possibilities, guide and prepare them for the change they want, and support them as they make it happen. Whether you're focused on work, health, relationships, or pursuing a passion, Life Reimagined can provide you with programs, experiences, resources, and services to help you find the clarity and courage to tackle what's next. Start your journey today at Life Reimagined.