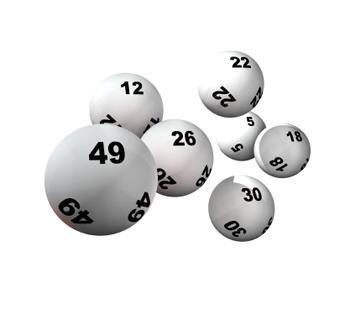 AARP Pennsylvania today applauded Governor Corbett's pledge to channel an additional $50 million in Lottery proceeds to existing home and community-based programs serving older Pennsylvanians in his proposed 2013-14 state budget as an important first step toward balancing the state's long-term care systems and supports.
AARP Pennsylvania Advocacy Director Ray Landis said the $50 million in additional revenues, which are anticipated to be available through a private management agreement to run the Pennsylvania Lottery, will provide much-needed assistance to lottery-funded programs designed to help older adults remain at home that have been neglected for years and have developed waiting lists for services.
Landis noted that AARP policy neither supports nor opposes the concept of private management of the Pennsylvania Lottery. The Association's interests are based solely on ensuring that any changes maximize revenues available to existing lottery-funded programs that provide essential assistance to older adults statewide.
"We've said all along that the Corbett Administration's investigation into privatizing the operations of the Pennsylvania Lottery must result in a system that increases revenues and provides new funding for existing programs specifically created to help older adults remain at home," said Landis.
"Dedicating $50 million in new revenues for home and community-based programs for seniors represents an important step towards improving the balance between nursing home care and less expensive alternatives that allow older adults to remain at home."
A recent AARP study, done in conjunction with the Scan Foundation and the Commonwealth Fund, shows Pennsylvania ranks 39 th nationally in its efforts to balance funding between institutional care and home and home and community-based programs serving older adults.
Landis said the state's disappointing record for funding for home and community-based programs can be attributed in part to runaway nursing home costs in the state Medicaid program.
"In the 2012-13 budget alone, a record $309 million was shifted from lottery revenues to the Medicaid nursing home budget," he said. "In fact over the last five years, more than a billion dollars have been diverted from the Lottery Fund to the Medicaid program, while the budget for other lottery-funded programs remained stagnant."
"AARP continues to believe that Medicaid nursing home expenses should return to the General Fund so the Lottery Fund can fulfill its intended purpose—providing essential assistance to help older adults remain at home," he said. "That's because in the end, everyone buying a lottery ticket in the Commonwealth deserves to know that their purchase is truly helping older Pennsylvanians live where they want."