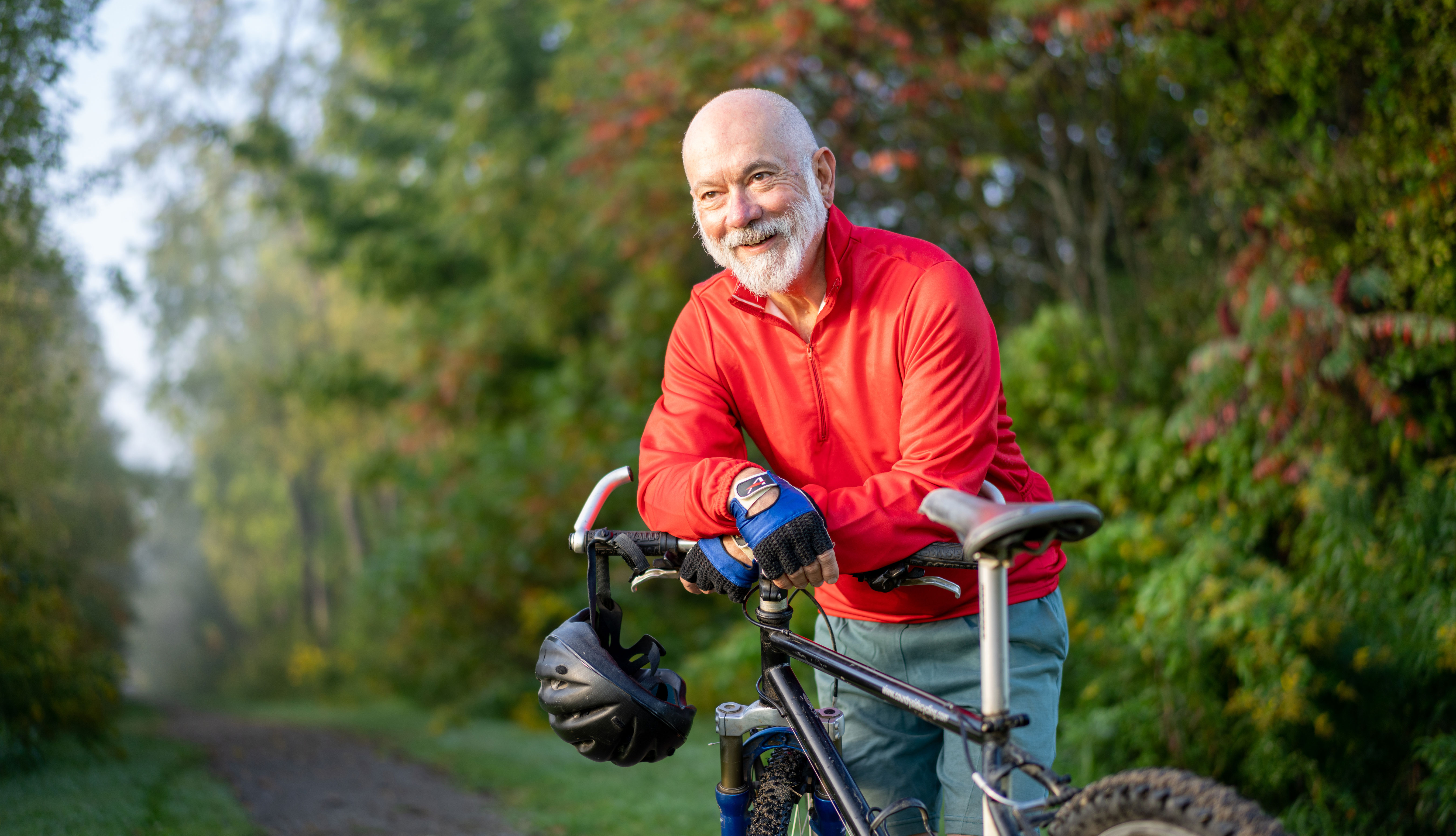 Marty Radock once rode bikes down rugged mountain paths. Now the 70-year-old trail advocate still hops on his bike for the occasional six-mile recreational ride in Corry, a small rural town in northwestern Pennsylvania.

Biking in the area will become safer and more convenient, thanks to a 2021 AARP Community Challenge grant. It will fund a new walking and biking path leading to Mead Park from the Erie-to-Pittsburgh Trail, which is being built in segments by different towns along the way.

Radock envisions bike rides or walks with his grandchildren to the 45-acre park, instead of driving there as he does now.

"It would be a safe environment," he says. "I'll be able to bike all the way downtown."

The path will allow residents to avoid walking down busy Route 6. It will be only a quarter of a mile long but is the first step in a plan to add 10 miles of local bike trails over the next decade.

"The trails will bring all ages of the community together," says Chuck Gray, community development manager of Impact Corry, the nonprofit that got the grant.

From rural bike paths to urban gardens, the AARP Community Challenge program is funding quick-action projects this year in five Pennsylvania areas. The goal is to help communities improve public spaces, transportation and affordable housing, and make other changes that boost the quality of life for residents of all ages.

Artwork, history and more

In Philadelphia, a grant to Neighborhood Gardens Trust will go toward enhancements to the Viola Street Community Garden. For almost 50 years, residents of the East Parkside neighborhood have grown nutritious food at the plot.

"Two of the original gardeners—one in her 90s and the other in her 80s—are still active," says Jennifer Greenberg, executive director of the Neighborhood Gardens Trust.

The AARP grant will help install a water line so gardeners will no longer have to fill rain barrels from a hydrant a block away. It will also help provide raised garden beds and a delivery gate to make it easier to bring in compost and nutrient-rich soil.

Bloomfield, a neighborhood in Pittsburgh, was awarded a grant to paint murals on the pavement to make crosswalks more visible at two busy intersections on Liberty Avenue that don't have traffic lights.

The art will beautify the neighborhood, and the placement of the murals will help to slow down cars, giving older residents more time to cross the street, says Abi Gildea, program coordinator for the Bloomfield Development Corp.

The York County History Center will use its grant dollars to purchase a mobile recording booth for its oral-history project "The Y(our) Story." The booth will be used at community events, festivals, schools and other public spaces, giving people a chance to tell their histories, which will be archived.

The Food Trust in Philadelphia will use its grant to strengthen the connection between the Hunting Park farmers market and local community gardens through signage and curated walking tours.

Learn more about this year's recipients at aarp.org/pa and about the Community Challenge program at aarp.org/livable.

Cristina Rouvalis is a writer living in Pittsburgh.

More on Livability

What Is a Livable Community?