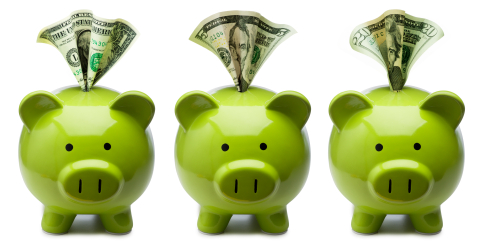 On Saturday, October 19th, join AARP, ReVisions Resources, and the San Diego chapter of the American Society of Interior Designers (ASID) for this free retirement planning event with an environmental twist.

Enjoy a continental breakfast before spending the morning with industry leaders who will discuss how to manage credit and debt, as well as how to make the most of your savings. You'll get access to the resources you need for successful financial planning and asset protection, including retirement readiness notebooks (while supplies last). You can check out our online retirement calculator now to see whether you're saving enough for retirement.

After lunch, the focus will turn to your largest single investment: your home. You'll learn how to save money while saving energy. Interior designers from ASID will discuss how to make your home safe, comfortable, and sustainable. You could even receive a free 60-minute consultation with an ASID interior designer in our opportunity drawing!

Plus, free tours of the SDG&E Energy Efficient Smart Home will be available, though space is limited. The Smart Home integrates the energy-saving technology of today with the innovation of tomorrow. Sign up on the day of the event to learn more about the technology behind this state-of-the-art facility.

RSVP today by calling 877-926-8300 or register online at http://aarp.cvent.com/greenretirement. Continental breakfast and a healthy lunch will be provided at this free event.

Planning a Green Retirement
Saturday, October 19th, 2013
9:30 a.m. to 3:00 p.m.
Energy Innovation Center (map)
4760 Clairemont Mesa Blvd
San Diego, CA 92117
Want to be the first to know about upcoming AARP events like this in your community? Sign up for our state email and join us on Facebook and Twitter to stay informed!