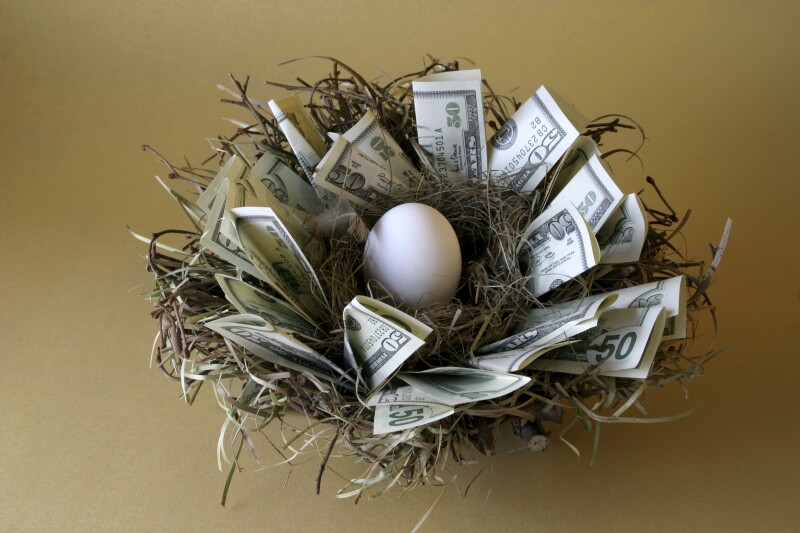 Many families today are asking: How can we save for retirement as well as our children's (or grandchildren's) college education? You can do both, but it takes planning and commitment to fund education expenses without feeling overwhelmed by your finances.
AARP experts Brian Bullock and Winifred Watson-Florence joined us for a teletownhall last week to discuss the steps you need to take to save for retirement while helping your children or grandchildren with the costs of higher education. You can listen to the full recording (approximately 50 minutes) by clicking play on the Soundcloud link at the bottom of this post.
Preparing for Retirement
The first piece of advice Brian Bullock shared is that if you haven't set aside money for both tuition and retirement, it's critical to secure retirement finances before funding your child's education expenses. He offered the following five tips to help you improve your financial future.
1. Decide what retirement means for you.
What do you want to do in retirement? Don't limit yourself by thinking financially - think about things like where you'd like to live, whether or not you want to work in retirement, if you'd like to travel, and whether you'd like to volunteer.
2. Maximize your monthly Social Security benefits.
For many of us, Social Security is the biggest source of our retirement income, and deciding when to claim is a big decision. Weigh the pros and cons of working longer versus claiming your benefits early, and get comfortable with your decision. One tool that can help with this decision is AARP's Social Security Calculator ( www.aarp.org/SocialSecurityBenefits), which creates a personalized report of what you'll receive when you claim your benefits, based on information you share. You can also get clear answers to hundreds of frequently asked questions using our Social Security Q&A tool, located at www.aarp.org/SSQA.
3. Calculate what you'll need to get from A to B.
Funding your retirement means seeing your overall financial picture. Look at how much you have in the bank, what you bring home each month, your savings rate, and the size of your retirement account. Then plug those numbers, along with your estimated Social Security benefits, into AARP's Retirement Calculator, available at www.aarp.org/RetirementCalculator. This easy-to-use tool will provide a snapshot of steps you can take to save enough for your goals based on the information you provide.
4. Close the gap between your income and your expenses.
Now that you know how much income you can count on each month and how much you need to live comfortably in retirement, it's time to figure out how to plug any holes. Start by designing a budget, cutting costs, and using your savings to pay off debt. Think about what skills, hobbies, and passions you could turn into a second career—an encore career—that could help you close the gap.
5. Make the most out of AARP's resources.
Now that you've got a plan and worked some numbers, check out the many helpful tips, webinars, and publications available from AARP. Visit www.aarp.org/ReadyforRetirement for links to the calculators listed above, as well as a health cost calculator to estimate your health costs in retirement, and resources to help you plan and save for retirement.
Saving for Your Child's College Education
Winifred Watson-Florence, AARP's expert on college education planning, discussed the resources available for families planning to send their children and grandchildren to college. Winifred provided content for AARP's Families4Education.org, which provides resources to help multicultural families prepare their children and grandchildren for higher education. She shared five tips to help you plan for your children's college expenses.
1. Do the math.
Start by understanding when you might retire and how much money you'll need for retirement - then crunch some tuition numbers. Decisions about retirement and college are too important to leave on the back burner, so consider talking to a financial advisor and investigating savings options like 529 plans. An advisor can help you chart a course to establish and reach retirement goals, plus determine how much you can reasonably put toward your children's education without damaging your retirement resources.
2. Talk to your child's High School Counselor and a counselor in the Financial Aid Office at a college or career/vocational school.
These professionals can provide you and your child or grandchild with information to help calculate the costs of college or other postsecondary education. They can help identify financial resources and funding options.
3. Know the different types of financial aid.
There are different types of financial aid; some do not require repayment, while others, like loans, do. Grants and scholarships are free money that can come from various sources to help pay for college, junior college and some career/vocational schools. Many students have financial aid packages that include scholarships, grants, and loans. Parents, grandparents, and students should research and apply for as many grants or scholarships as possible (and for which the student is eligible), making sure to meet application deadlines! In the state of California, the California Student Aid Commission is another resource for families to help families understand financial aid and find funding sources for postsecondary education.
4. Completing the FAFSA (Free Application for Federal Student Aid) is the first step toward getting federal aid for college, career school, qualifying for work-study or graduate school financial aid.
Your child or grandchild must complete the FAFSA if s/he intends to apply for any kind of federal student aid. In addition, many states and colleges use FAFSA data to determine eligibility for state and school aid, and some private institutions may use FAFSA information to determine whether a student qualifies for their aid. This video, featuring Secretary of Education Arne Duncan, can guide viewers through the form. In addition, you may call FAFSA on the Phone toll-free 800-433-3243 to speak with someone who can assist you and your child or grandchild in English or in Spanish.
5. Put Your Kids to Work.
Encourage your teens to work part-time to save for college. This will promote personal investment in their education and give them a greater sense of value for their college experience.
Remember: retirement savings should always be the top priority, followed by saving for education. With the help of financial experts, and your future college student, you'll be able to plot a course to help your family achieve a healthy retirement and higher education!
[soundcloud url="https://api.soundcloud.com/tracks/125351583" params="color=ff6600&auto_play=false&show_artwork=true" width="100%" height="166" iframe="true" /]