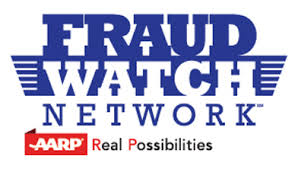 By Stephanie Gossett

Don't be a Target or a Victim!

AARP Virginia in conjunction with the Senior Medicare Patrol and Virginia Attorney General's Office will host the state's largest fraud and identity theft conference September 18 on the campus of Virginia Western Community College. The Roanoke Scam Jam is a free, fun, educational and interactive forum where you can learn to avoid today's scams and frauds while getting the tools you need to protect yourself and loved ones from con artists. Parking is also free and may park anywhere on campus marked with white lines. Handicap parking is available in every lot on campus. Those with DMV handicap permits may mark in any space. The link to our campus map: http://www.virginiawestern.edu/images/CampusMap2014_WEB.png

Scam Jams are important because criminals have several ways of stealing hard-earned money, including phishing scams, tech-support scams, gold coin scams, oil and gas scams, sweepstakes and lottery scams, grandparent scams and many more. Although their methods are different, research shows the tactics scammers use are the same.

The access to information that Scam Jams provide is invaluable in the fight against fraud at the local level and across Virginia. Come for the whole day or stay for just a little while. We are happy to have you and look forward to the day!

REGISTER BY CALLING TOLL FREE 1-877-926-8300 OR ONLINE.

September Schedule at the Virginia Western Community College
(3094 Colonial Ave, Roanoke, VA 24015)


7am – 9:30 am Free Shred Event

8am – 9am Registration and Free Continental Breakfast

10:15am Opening Ceremonies

10:30am Expert Panel Discussion on Protecting Yourself and Loved Ones from Scam, Fraud & Identity Theft

11:45am Free Lunch

1:00pm – AARP Fraud Watch Network Interactive Workshop & Senior Medicare Patrol Workshops

1:30 – 2:30 pm Breakout Sessions I

2:45 – 3:45 pm Breakout Sessions II

4:00pm Closing Ceremonies and Prize Drawings

To RSVP, click here.