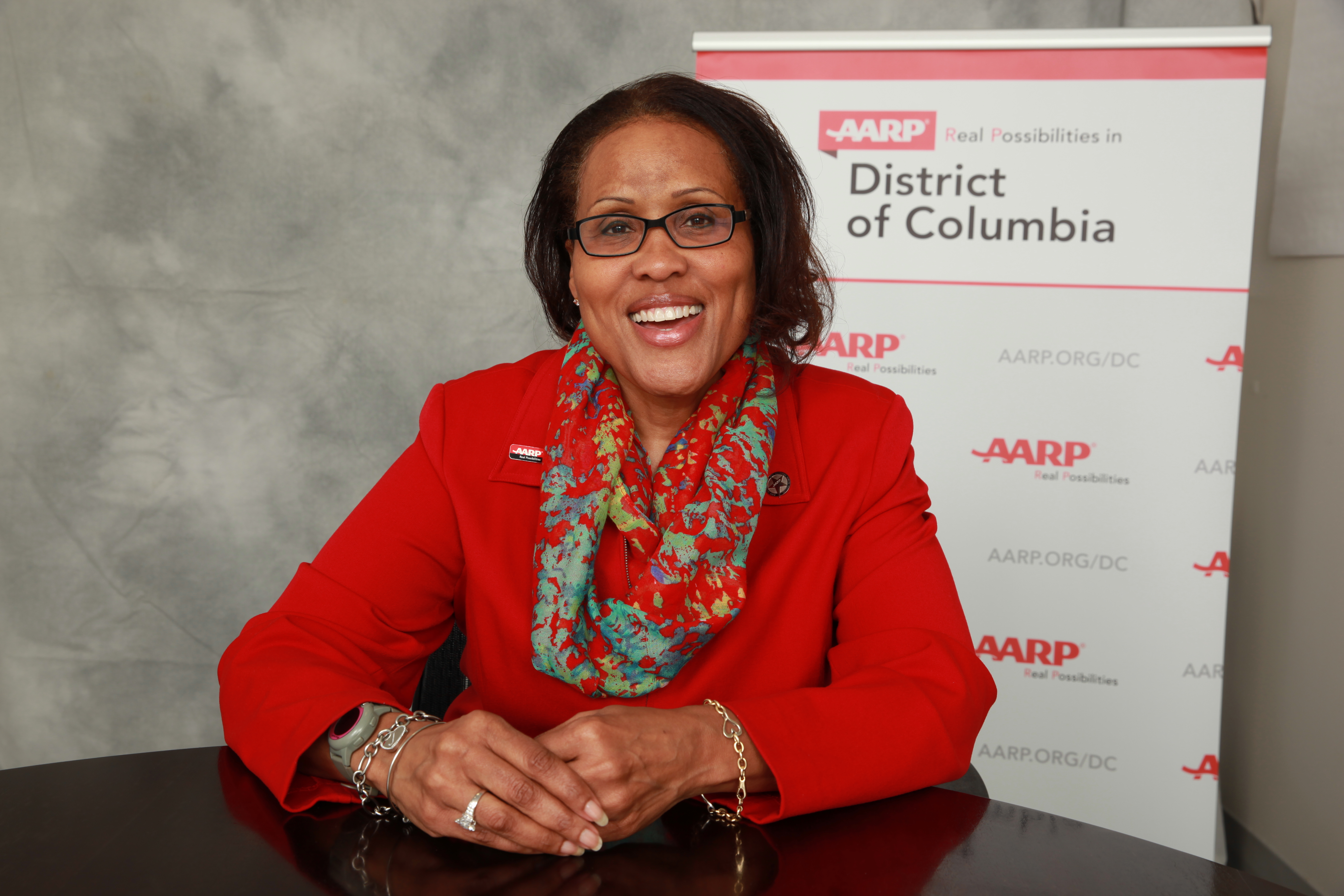 Greeted with an engaging smile, a joke and a wink . . . it's easy to see why Jocelyn Daughtry was a unanimous choice to receive the District of Columbia 2015 AARP Andrus Award for Community Service.

For more than five years, Jocelyn has worked at the AARP DC State Office recruiting and organizing AARP materials for a variety of projects. She is now the "volunteer" Volunteer Coordinator, recruiting other AARP DC volunteers to help with state office events and ensuring that supplies are packed and ready for use. Jocelyn recently was presented with the Andrus Award for Community Service during the annual AARP DC Volunteer Recognition Ceremony held on the Spirit of Washington.

There are nearly 200 volunteers on the AARP DC roster which requires Jocelyn to determine how many volunteers may be needed for a project. Then she has to ensure the right volunteer fit for tasks that may include: packing materials for an event, staffing an AARP information table or surveying District residents about an AARP advocacy issue. Jocelyn engages in a "match game" to identify the need with what a volunteer may enjoy doing.

In addition to assigning volunteers to projects, Jocelyn, a Ward 4 resident, has been a volunteer "champion" by recruiting neighbors, church members and her family to be AARP DC volunteers. It started with her Mom, Adele Daughtry, who received the 2006 Andrus Award for Community Service.

"Volunteering is inter-generational for me. My Mom became an AARP Tax-Aide volunteer after retiring from the federal government. Then I retired from the federal government in 2009." Jocelyn went on to say, "I sat around for a year after retiring. My Mom encouraged me to start volunteering, so I came with her to an AARP volunteer meeting and that's how it began for me."

Whenever Jocelyn is out and about around town, she has AARP DC volunteer application forms with her. She always is ready to recruit a new volunteer. Jocelyn lets others know that there is a camaraderie that develops among AARP DC volunteers.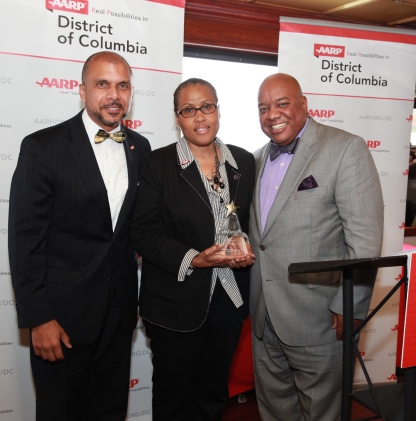 "Once you are here, you see people engaging. It's a lot of fun, it's informative and you meet new people," says Jocelyn.

Those who have worked with Jocelyn would agree. She is very effective, highly regarded and you just can't say, "No" to her infectious smile. AARP DC offers thanks and congratulations to Jocelyn Daughtry, an outstanding Washington, DC volunteer.

About the Andrus Award for Community Service

The AARP Andrus Award for Community Service is an annual awards program developed to honor individuals whose service is a unique and valuable contribution to society. Last year, AARP recognized 52 outstanding individuals from around the country.