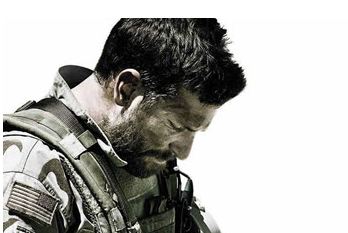 American Sniper is July's featured AARP Movies for Grownups in Akron, where members and their friends are invited to attend a free screening of this feature film at 7 p.m. on Tuesday, July 28, at Montrose Movies Stadium 12, 4020 Medina Road, Akron, Ohio 44333.

American Sniper tells the story of Chris Kyle (Bradley Cooper), the most-celebrated sniper in American military history. In the aftermath of 9/11, Kyle decides to serve his country by becoming a Navy SEAL. But with each tour of duty, he grows more detached from his wife and children. It all leads up to a tense rooftop gunfight in a raging sandstorm -- one that convinces the sniper once and for all to make his family his top priority. Unfortunately, all is not well as Kyle struggles to make the transition back to civilian life, but he discovers that helping his fellow veterans is an effective way to do good and make peace with his wartime experiences.

At this screening you will meet fellow members and their friends, and hear from AARP volunteers about how you can find out about what we are going in your community and across the state.

The movie screening is free, but registration is required as seats are limited. RSVP to save your seat by calling toll-free 1-877-926-8300 or by registering online at American Sniper screening.