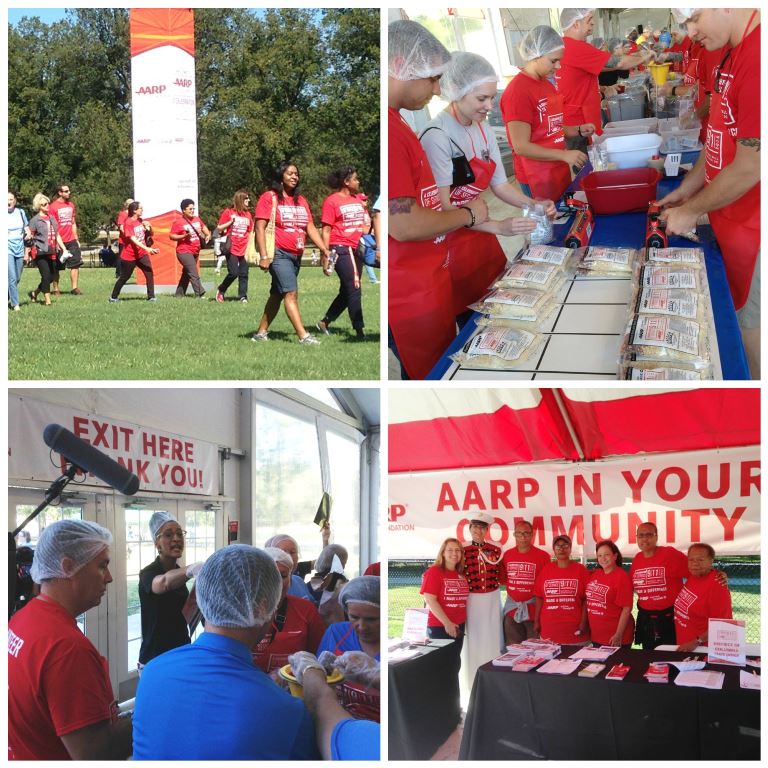 With a lifetime of wisdom and know-how, AARP volunteers are ready and uniquely equipped to serve their communities by sharing their experiences with those in need. And with a diverse range of opportunities available through AARP, everyone can get involved.
That's why AARP in Springfield is inviting one and all to attend either – or both – of two gatherings to learn more about AARP, volunteer opportunities, and how volunteering can make a difference in the community. Here are the specifics:
Join us for lunch on Wednesday, September 23, 2015, from 1-3 p.m. at The Library Station in The Frisco Room. The library is located at 2535 N. Kansas Expressway.
Join us for appetizers on Monday, September 28, 2015, from 6-8 p.m. at The Library Center in Meeting Room B. The library is located at 4635 S. Campbell Avenue.
At AARP, one of our most valuable assets is our members who are eager to share their life experiences and skills in their communities through volunteerism. We hope to see at one – or both – of these events.