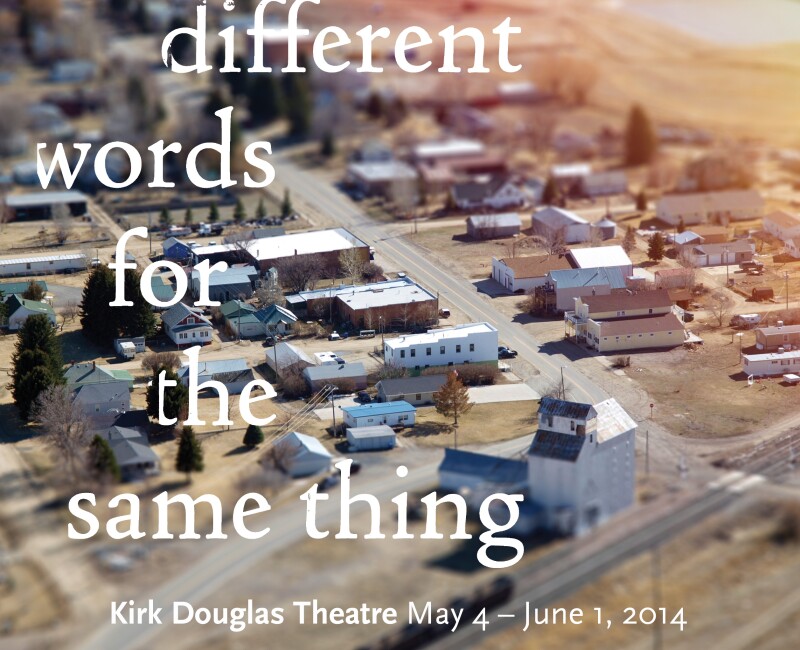 Are you a theatre lover? We have an AARP member discount just for you at the Kirk Douglas Theatre in Culver City! On select dates, the Kirk Douglas Theatre is offering AARP members and their guests a special ticket offer* on different words for the same thing.
Playwright Kimber Lee, the recipient of the prestigious PoNY fellowship award, offers a complicated tale of a woman who revisits her hometown and is forced to reevaluate the ideas, places, and relationships that once shaped her. The show runs at the intimate 317-seat Kirk Douglas Theatre from May 4 through June 1, 2014.
Discount tickets will be available for AARP members on May 6th, May 8th, and May 17th. A limited number of tickets are available on these dates and the discount is only available for seats on the main floor. Tickets can be purchased online; please note that processing fees may apply.*

different words for the same thing
Tuesday, May 6th at 8:00 p.m.
Thursday, May 8th at 8:00 p.m.
Saturday, May 17th at 2:00 p.m.
Kirk Douglas Theatre
9820 W. Washington Blvd.
Culver City, CA 90232 (map)
Discount applies only to seats on the main floor for all shows

Want to be the first to know about upcoming AARP events like this in your community? Sign up for our email list and join us on Facebook and Twitter to stay informed!
* This is not an AARP event. Any information you provide to the host organization will be governed by its privacy policy.