AARP officially recognized St. Louis County as a member of the "AARP Network of Age-Friendly Communities" nationwide for its commitment and multiyear plan to improve the quality of life for seniors. During a 10 a.m. news conference on September 17, 2013 at the North County Recreation Complex, AARP State Director Craig Eichelman gave an overview of the AARP Age-Friendly Community Network and presented representatives of St. Louis County with the official designation certificate.
The recognition is a tribute to the St. Louis County Livable Communities initiative, whose goal is to enable seniors to age in their homes with dignity, independence and civic involvement. Sheila Holm, associate state director for Outreach, spearheaded the Livable Communities initiative that resulted in St. Louis County applying for the Age-Friendly Community designation.
St. Louis County is one of 14 AARP designated Age-Friendly Communities that include Honolulu, Hawaii; Philadelphia, Pennsylvania; Portland, Oregon; New York City, New York; Des Moines, Iowa; Westchester County, New York; Chemung County, New York; Macon-Bibb County, Georgia; Austin, Texas; Wichita, Kansas; Auburn Hills, Michigan, Great Neck Plaza, New York; and Washington, DC.
The St. Louis County AARP Network of Age-Friendly Communities endeavor is slated to span five years and promises to increase AARP member engagement, volunteer involvement, and create a more livable community. The AARP Network of Age-Friendly Communities helps participating communities become great places to live for all ages by adopting such features as safe, walkable streets, better housing and transportation options, access to key services, and opportunities for residents to participate in community activities.
Eichelman commented about the recognition, "The designation from AARP and the World Health Organization (WHO) recognizes that St. Louis County is a national trailblazer in preparing for the needs of the growing number of mature adults both today and in coming decades." He added, "This is a great honor for St. Louis County. It gives us even more momentum to continue our work and opportunities to serve the needs of an aging population that will benefit all St. Louis County residents, not just seniors."
Because AARP is an institutional affiliate of the WHO Global Network of Age-Friendly Cities and Communities, St. Louis County gains access to a variety of WHO's successful age-friendly strategies, planning tools and other resources. WHO is the special agency of the United Nations that deals with international public health issues.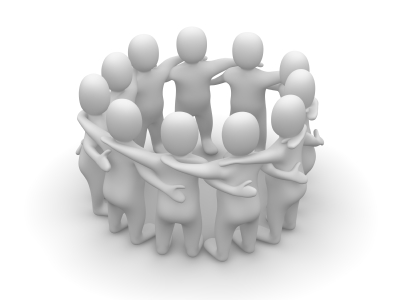 Stay tuned for more information as the AARP and St. Louis County endeavor develops!