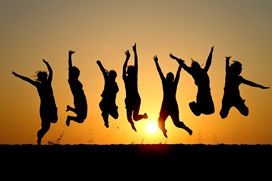 Legal issues. Mental health in children and teens. Drug prevention. School challenges and solutions. These are the topics that will be presented at the "GrandFamily Conference for Grandparents and Other Relative Raising Related Children" on Saturday, April 11. The annual conference will be held from 8:10 a.m. - 2:00 p.m. at The Centre, Rolla's Health & Recreation Complex located at 1200 North Holloway Street.

The FREE conference is sponsored by AARP Missouri and other community-based organizations and is designed for grandparents and other adult relatives who are parenting for the second time. Registration begins at 8:15 a.m. and is followed by concurrent workshop sessions that are chocked full of information, local resources, and support.

Children, age three months and older, who accompany adults to the event and will be supervised by Stay N' Play. Swimming, crafts and games will keep the youngsters engaged while adults enjoy the learning sessions.

Pre-registration is required by April 6 to ensure an adequate number of complimentary lunches are available. To register and for more information, call 573.341.2386.