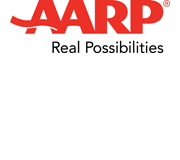 A series of deadly tornadoes swept through parts of Arkansas, Oklahoma and Kansas the evening of Sunday, April 27, 2014. Particularly affected were the Faulkner County cities of Vilonia and Mayflower; western Pulaski County near Paron; and El Paso in southwest White County. In Arkansas, the confirmed death toll is 15 with more than 100 injured.

Officials ask people to please stay away from storm-damaged areas. Going there may hamper relief efforts.

The Arkansas Department of Emergency Management is regularly updating a "Current Situation" report on the storms' impact statewide.

Faulkner County, where two of the hardest-stricken cities, Vilonia and Mayflower, are located, issued an update on Wednesday, April 30. Find it here:

To check on loved ones and friends in Arkansas, Oklahoma, Kansas, and other states, search the American Red Cross Safe and Well Website: http://www.redcross.org/find-help/contact-family/register-safe-listing

The American Red Cross has opened two emergency shelters and is supporting three community shelters providing cots, blankets and food for residents in Pulaski, Faulkner and White counties affected by Sunday evening's tornado at the following locations:

American Red Cross Operated Shelters

St. Joseph's Catholic Church
1115 College Avenue, Conway, AR

Beryl Baptist Church
873 Main Street, Vilonia, AR

Red Cross Supported Shelters

Oak Bowery Baptist Church
889 Otto Road, Conway, AR

Point of Grace
1070 Markham St, Conway

Mayflower Middle School
10 Leslie King Dr., Mayflower AR

Donations/Other Assistance

To help with free disaster relief provided by the Red Cross, call 1-800-REDCROSS; make an online donation at redcross.org or text REDCROSS to 90999.

The Office of Arkansas Attorney General Dustin McDaniel issued a statement alerting Arkansans on how to avoid potential tornado-relief donation scams.

You can help the Arkansas Foodbank collect food and/or funds to provide disaster food boxes for storm victims, consisting of easy to prepare, non-perishable items they can have on hand to eat as they are working in their communities and homes. Details here.