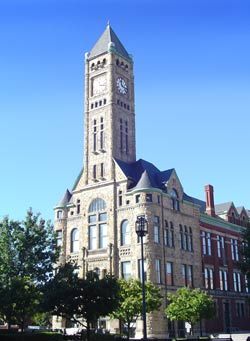 Meet up with fellow AARP members and guests for a free tour to explore all of the historical nuggets that the Clark County Heritage Center in Springfield has to offer.

Invite your friends to come along for this free tour lead by local history buffs and meet other AARP members for a guided tour of the historic site, during which you will hear stories that stretch as far back as 1870. Stay after the tour for a snack with AARP volunteers who will be on hand to answer your questions about other Real Possibilities that AARP offers in your area.

The Clark County Heritage Center collects, preserves, and interprets objects and history specific to Springfield and Clark County, which dates back to 1870. The free tour starts at 10 a.m. on Saturday, November 7, 2015, at the Clark County Heritage Center, located at 117 S. Fountain Ave., Springfield OH 45502

The tour is free, but reservations are required. RSVP by calling toll-free 1-877-926-8300 or you can register online at by clicking here on Clark County Heritage Center.