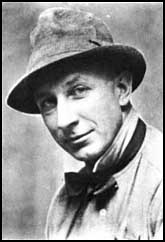 George Bellows Exhibit

The Columbus Museum of Art celebrates one of the city's best loved native sons with George Bellows and the American Experience, which will be on view from August 23, 2013 through January 4, 2014.

AARP members can show their cards and view the exhibit for a discounted price of $4 per person.

This exhibition follows on the heels of a major retrospective of the artist organized by the National Gallery of Art, which traveled to the Metropolitan Museum of Art in New York City and the Royal Academy in London, England.

George Wesley Bellows was an American realist painter, known for his bold depictions of urban life in New York City, becoming, according to the Columbus Museum of Art, "the most acclaimed American artist of his generation".

The show features more than 35 paintings and highlights the Museum's recent acquisition of one of the most complete collections of Bellows' lithographs.