For awhile now on our Facebook Page we've been doing "Train Your Brain Facebook Fridays" here's the puzzle we're working on today and the solution below! Be sure to check back every Friday for more brain training exercises.

In this "Writing in the Stars" game the goal is to get all of the words to fit together in the direction that the arrows indicate. There is only one way to properly overlap the words so that they all fit and make a star. This game helps with strategic thinking and planning ahead. Can you solve it?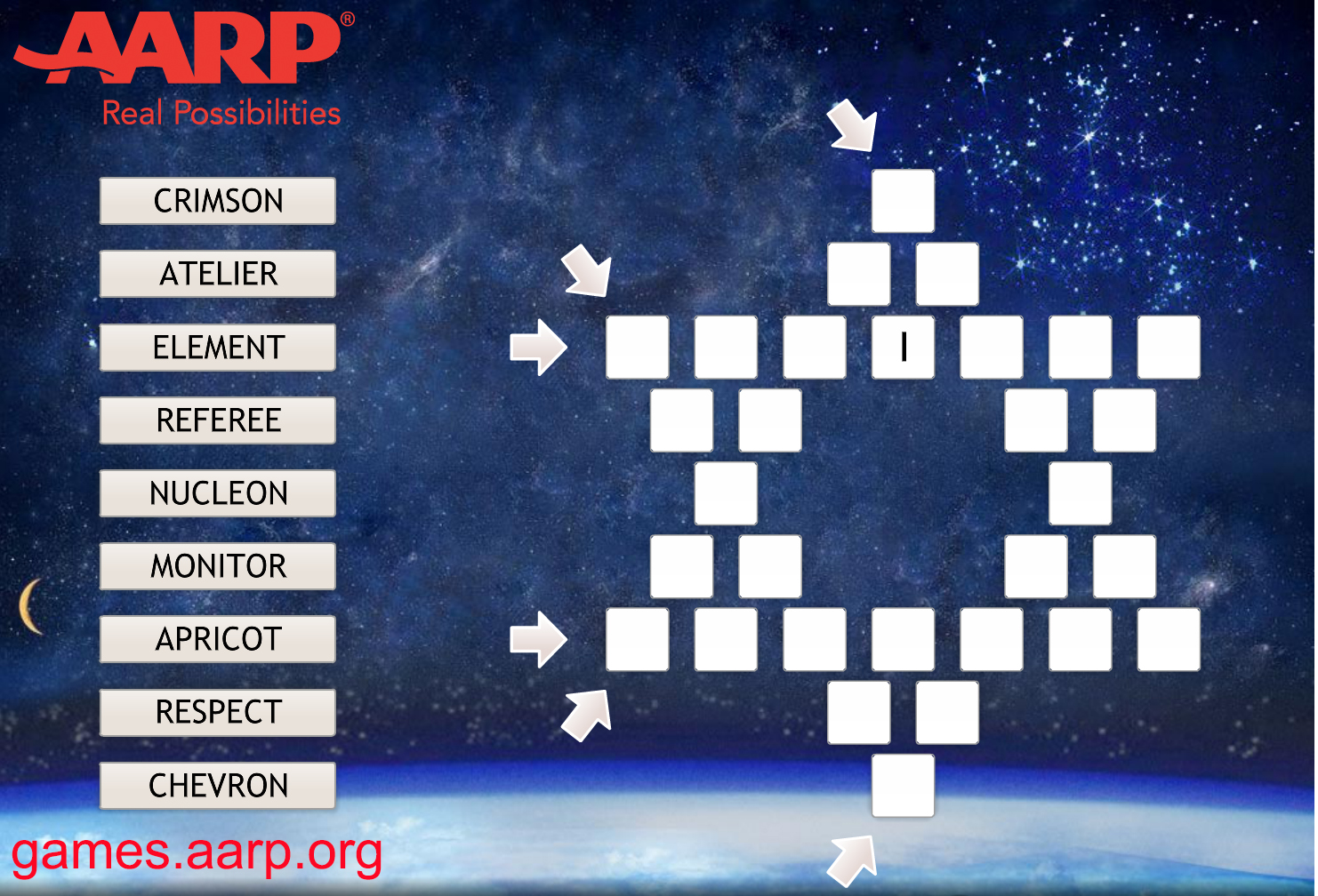 Click here to see the solution



If you liked "Writing in the Stars" head on over to the AARP Brain Games site powered by Happy Neuron to check out an entire slew of games and puzzles to keep your brain happy.