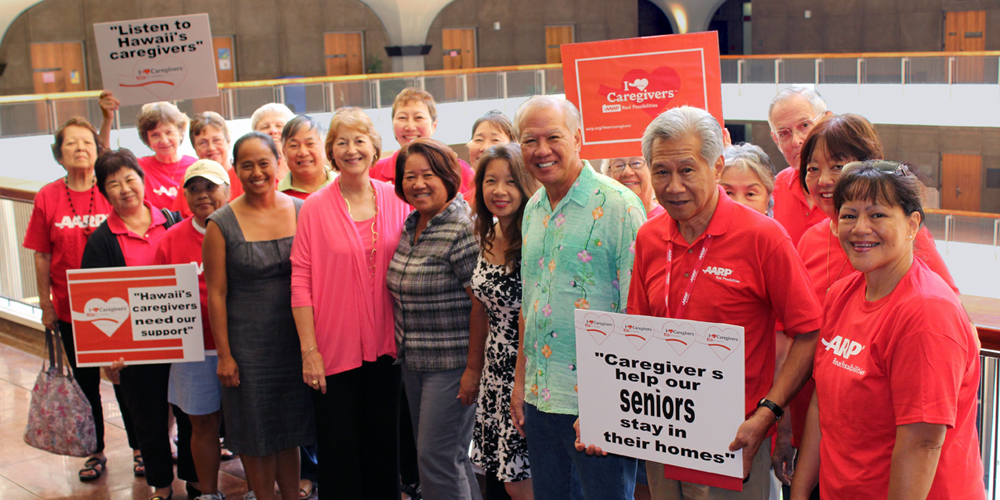 New research on the number of family caregivers in the islands and the value of the unpaid care they provide loved ones has given greater urgency to the need to support caregivers in Hawaii.

As our population ages, family caregivers are faced with the need to provide complex types of care – such as medication management and wound care – for which many are unprepared. AARP Hawaii is part of a coalition of advocates focused on passing a law that would require hospitals to offer instruction to family caregivers – at the time of discharge – in the tasks needed to care for their loved ones at home.

In mid-July, the Legislative Family Caregivers Working Group held its first meeting to examine issues relating to family caregivers – including the extent to which Hawaii hospitals involve family caregivers in hospital discharge procedures. The Working Group will review proposed legislation and report to the Legislature prior to the start of the 2016 session. It's meeting schedule is as follows:

August 20 (1 – 3 p.m.)
September 10 (10 a.m. – noon)
October 8 (10 a.m. – noon)
November 12 (10 a.m. – noon)
December 10 (10 a.m. – noon)


You can support family caregivers in Hawaii by signing a petition supporting the CARE Act – a proposal that includes three commonsense provisions to help caregivers when their loved ones are admitted to the hospital.

If you are a family caregiver, or if you know someone who cares for a friend or family member at home, you can also support this effort by sharing your story at I Heart Caregivers - a new website launched to collect and share the experiences of Hawaii's unsung heroes - our family caregivers.

For questions, or to get involved in this statewide effort to support family caregivers, contact AARP Hawaii at 808-545-6006.