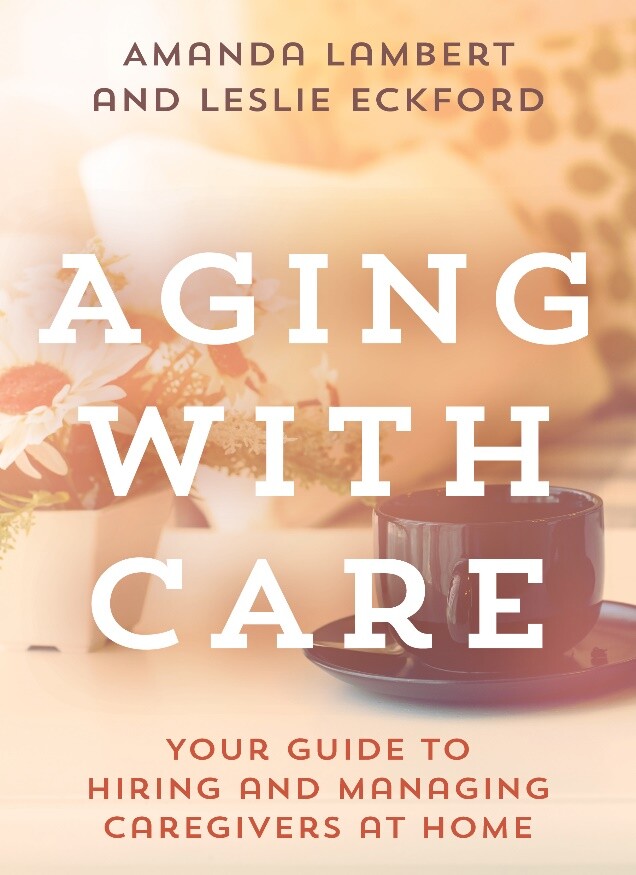 AARP Utah Executive Council member Amanda Lambert is a geriatric care manager and owner of Lambert Care Management, LLC; after her years of experience working with older adults and seeing families struggle to find and afford care for elders, she approached her colleague and friend Leslie Eckford about writing a book on the subject. Given the huge growth in the number of older people that is coming both in Utah and the country, as a whole, this book is well-timed to help families cope with caregiving responsibilities, and will prove to be an indispensable tool to in the entire decision-making process for how best to provide care.

Their book, Aging with Care: Your Guide to Hiring and Managing Caregivers at Home, was published on November 10 th of this year. The eldercare maze can be daunting, confusing and enormously frustrating. Research has shown that most older adults want to age at home, but what exactly does that entail? Some of the topics covered in their book:

How to interview potential home caregivers.
What to look for in a good home care agency.
The pros and cons of agency vs. someone from the community.
How to protect your elder family from theft and keep them safe.
When is it time to consider assisted living?
Managing difficult family dynamics.
Interviews with care providers, elders and home care agencies.


About the Authors

Amanda Lambert is a Certified Care Manager, Aging Life Care Professional and Nationally Certified Master Guardian, and is the owner of Lambert Care Management, LLC. Leslie Eckford is an RN and LCSW specializing in geriatric mental health and elder care. Lambert and Eckford are the co-authors of "Aging with Care: Your Guide to Hiring and Managing Caregivers at Home." (Rowman and Littlefield, November 2017.)

See more at their website MindfulAging.com and at their MindfulAging Facebook page.  The book is available at Amazon, Barnes and Nobel, Rowman and Littlefield and wherever books are sold.