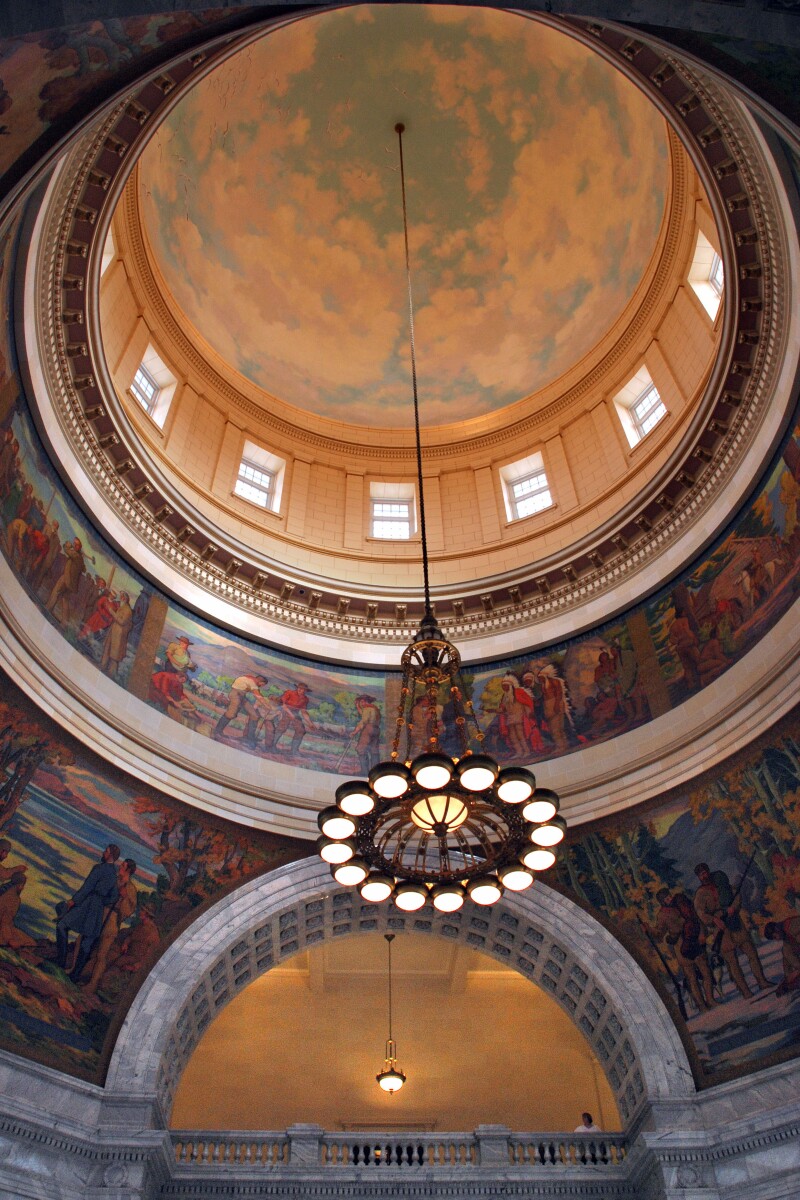 Utah's annual legislative session has come to a close after 45 exciting days. Overall, this has been a very successful year for AARP Utah's advocacy agenda in terms of stopping bad legislation and turning good legislation into law. Here are a few of the highlights this year:

1. Promoting Medicaid expansion and implementation of the Affordable Care Act – Despite opposition to the Affordable Care Act (Obamacare) by many state legislators, the legislature passed bills to begin its implementation. After an attempt to to prohibit the state from even considering a Medicaid expansion, the Utah Senate amended the legislation (HB391) to remove the prohibition and encourage a complete study of the expansion and all other options to determine the best solution for Utah. The amended bill passed both the House and Senate and has been sent to the Governor for his signature.

The legislature also passed HB160 to begin the implementation of key provisions of the Affordable Care Act in Utah. Benefits include fairer insurance rates for older Utahns, a structure to license navigators who will help the uninsured find affordable health care coverage, and authorization for the insurance commissioner to better regulate health plans.

2. Stopping an increase on the sales tax on food – A bill to increase the sales tax on food (SB266) was introduced early in the session but gained little traction. This type of tax often has a disproportionate burden for lower-income families and seniors in Utah who spend a higher proportion of their budgets on groceries. As the Salt Lake Tribune noted, "some advocates … opposed that, saying it could still hurt retirees, the disabled or the homeless…" Due to an outcry from consumer advocates who spoke out against this proposal and opposition in the House of Representatives, this legislation did not move forward.

3. Curbing risk- and cost-shifting to Utah's electric utility ratepayers – SB199 would have allowed utilities to begin collecting revenue from electric ratepayers to build a nuclear power plant before it was completed and with no guarantee it would ever be built. As I have said in the past, no one would pay a mortgage for a home that hasn't been built, much less remains on the drawing board. This legislation put an undue amount of risk on Utahns and AARP Utah worked to stop the proposal. Our efforts were recognized by many including the Salt Lake Tribune which noted, "Consumer advocates including AARP Utah and the state's consumer office had worried important ratepayer protections were being sacrificed." Fortunately, the bill did not move forward due to concerns by many stakeholders that were brought forward. AARP has always worked to make sure Utahns have fair and affordable utilities and will continue to make this issue a priority.

4. Securing funding for critical programs – Our legislature also appropriated ongoing funding for the Meals on Wheels program that was set to expire. By replacing the expiring $250,000, many homebound seniors will continue to receive the needed meals and visits on which they depend. The legislature also appropriated $100,000 for a respite care program that helps families who provide necessary care to loved ones. By assisting these caregivers, we allow their loved ones to continue to age in place rather than being placed in skilled nursing facilities prematurely. Not only does this save taxpayer dollars, but it also helps Utahns receive the appropriate level of care in the appropriate setting.

We are very pleased with the results of this legislative session. We want to thank all of our members who stayed involved with these important issues and who took the time to share their views with their elected officials. There is still much work to be done over the rest of the year and we will continue to keep you informed of important information as it is made available. To keep track of what the Utah Legislature is doing during its interim session, go to www.le.ut.gov.