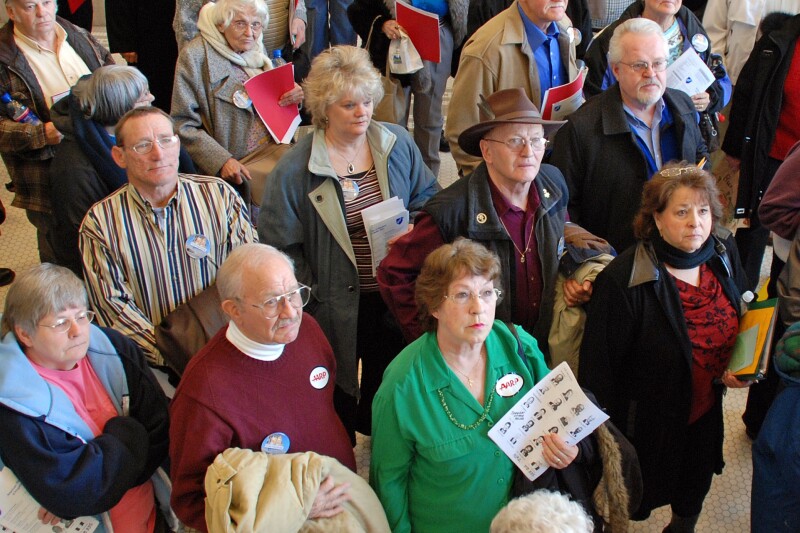 If you have ever wanted to learn more about the political process, meet your legislators or tour the Utah State Capitol, register now for Democracy Day 2013, which will be held at the State Capitol Complex on Wednesday, January 30. This year we'll have a discussion between Utah Republican Party Chair Thomas Wright and Utah Democratic Party Chair Jim Dabakis debating a new host of issues post-election. Professor Chris Karpowitz from the BYU Center for the Study of Elections and Democracy, the keynote speaker, will discuss the political landscape and changes ahead with our newly elected political leaders.
Admission is free, and includes lunch, but space is limited so please register early! Just click here to register.
Registration begins in the State Office Building Auditorium at the State Capitol Complex at 8:00 am. A schedule of events is listed below. The day will wrap up with lunch in the Capitol Rotunda with state legislators.
AUDITORIUM
8:00 - Registration State Office Building Auditorium
8:30 - Welcome, Alan Ormsby, AARP, Utah
8:50 - Keynote, Chris Karpowitz, BYU, Center for the Study of Elections and Democracy
9:20 - Debate, Chairman Jim Dabakis & Chairman Thomas Wright
10:30 - Dr. Shu Cheng - Director, Refugee Immigration Center
10:40 - 11:40 (Two options available)
A) Advocacy 101, Jacob Brinkerhoff, Community Action Partnership of Utah, followed by a tour of the Capitol.
OR
B) Advanced Advocacy, Elizabeth Garbe, United Way of Salt Lake
ROTUNDA
11:50 - Lunch with your Legislator
1:00 - Program Ends