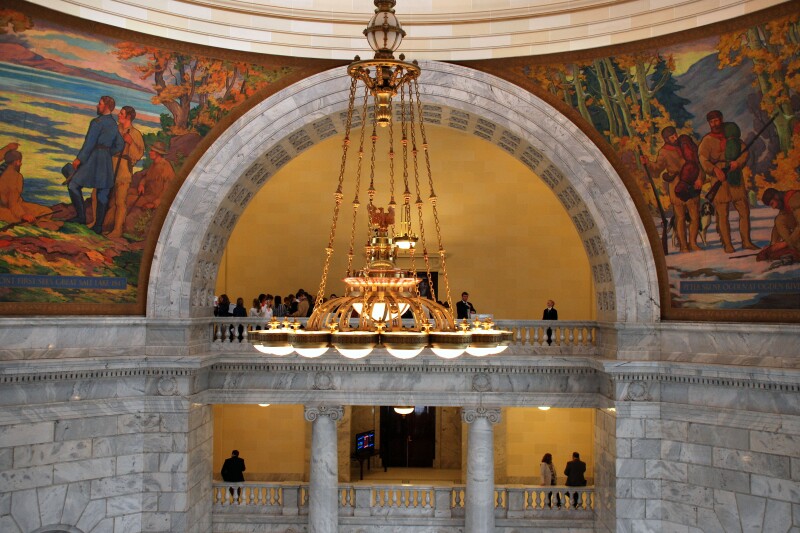 Do you want to know how to follow what's going on with the Utah legislature? There's good news—there's an excellent website, www.le.utah.gov that provides lots of ways to track bills, learn about upcoming hearings, and find out the status of a particular piece of legislation.

Once you're on the site's home page, you'll see a box on top where you can search bills by bill number, sponsor, or subject matter. It will direct you to a page listing all of this information, regardless of how you searched for it, including the latest text of the bill and bill status (including any changes to a bill from its original introduction). You'll find both the House and Senate sponsors as well. Regardless of whether the bill is changing an existing law or has been substituted with a later version, there will be cross-outs for deleted language and underlined text that indicate new language.

You'll also see items on the left side of the page, where you can find legislators and their contact information, including the district they represent, e-mail address, and cell phone number. Legislators pay special attention to people who live in their districts, so be sure to mention if you are a constituent. If you don't know which district you live in, you can search by your address on this page. This column will also list legislative committees and a legislative guide describing how a bill becomes law. You can also click on "Committees" for a full list of all committees (including appropriations and subcommittees), task forces, and commissions. Just click on the name of a committee and you can find where they hold their hearings, which members are on the committee, and the bills that have been assigned to them.

In the middle section, you can search weekly calendars for scheduled committee hearings, though this can change if a hearing is cancelled. One very useful feature listed in the middle of the page is a link to "bill tracking." If you are following a particular piece of legislation, this will tell you its status and upcoming hearings with the room number and time listed. It's also important to know which legislators are on a certain committee to target them with messages if a bill you are tracking comes before their committee; click on the "General Session" link, where you can also access audio and video recordings of committee hearings and floor debates in real time or from previous hearings.

On the right side of the home page, you'll see a list of scheduled hearings, which provides the time, date, room number, agenda, and any materials that will be used as background for introduced legislation. This is helpful to let you know the order in which bills will be heard.

The 2014 Utah legislative session ends of March 13. Make sure you have your voice heard on legislation that is important to you. To receive weekly updates on the legislation AARP Utah is following, go to www.aarp.org/getinvolved.