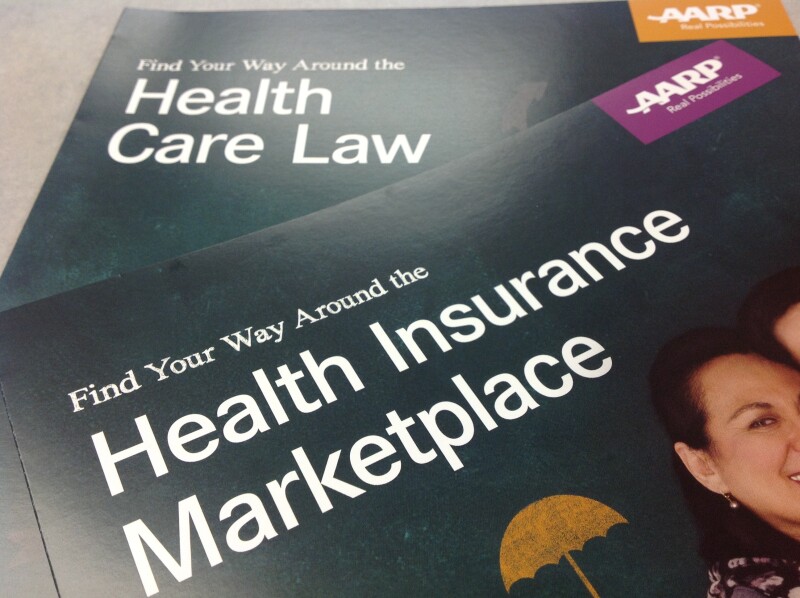 What is the Health Insurance Marketplace? It was created by the Affordable Care Act (also known as Obamacare) and is set up as a new way to find It can help if you don't have coverage now or if you have it but want to look at other options.

With one Marketplace application, you can learn if you can get lower costs based on your income, compare your coverage options side-by-side, and enroll. Enrollment runs from October 1 2013-March 31, 2014, though coverage will begin on January 1, 2014.

Below is information from HealthCare.gov to serve as a guide to the new marketplaces:



What You'll Learn When You Apply in the Marketplace

When you use the Health Insurance Marketplace, you'll fill out an application and see all the health plans available in your area. You'll provide some information about your household size and income to find out if you can get lower costs on your monthly premiums for private insurance plans. You'll learn if you qualify for lower out-of-pocket costs. The Marketplace will also tell you if you qualify for free or low-cost coverage available through Medicaid or the Children's Health Insurance Program (CHIP).



Apply Online, In-Person, or by Mail
You can apply for Marketplace coverage three ways: online, by mail, or in-person with the help of a Navigator or other qualified helper. Telephone help and online chat are available 24/7 to help you complete your application. Downloadable and paper applications will be available October 1. Learn about your options if you need coverage that begins before January 1, 2014.



What Plans in the Marketplace Cover
Insurance plans in the Marketplace are offered by private companies. They cover the same core set of benefits called essential health benefits. No plan can turn you away or charge you more because you have an illness or medical condition. They must cover treatments for these conditions. Plans can't charge women more than men for the same plan. Many preventive services are covered at no cost to you.



How the Marketplace Helps You Search
The Marketplace simplifies your search for health coverage by gathering the options available in your area in one place. You can compare plans based on price, benefits, and other features important to you before you make a choice. Plans will be presented in four categories – bronze, silver, gold, and platinum – to make comparing them easier. In the Marketplace, information about prices and benefits will be written in simple language. You get a clear picture of what premiums you'd pay and what benefits and protections you'd get before you enroll. Compare plans based on what's important to you, and choose the combination of price and coverage that fits your needs and budget. Learn more about the Marketplace, and visit the page where the application will start on October 1, 2013. You can also call 1-800-318-2596, 24 hours a day, 7 days a week with questions.



Health Insurance Marketplace in Utah
If you live in Utah, you'll use this website, HealthCare.gov, to apply for coverage, compare plans, and enroll. Specific plans and prices will be available on October 1, 2013, when Marketplace open enrollment begins. For small businesses and their employees: In Utah, your Small Business Health Options Program (SHOP) is Avenue H. Instead of HealthCare.gov, you'll use the Avenue H website to apply for coverage, compare plans, and enroll. You can apply as early as October 1, 2013. Visit Avenue H now to learn more.
-

Resources from AAP

AARP also has new resources about the Affordable Care Act including a new online tool called
Health Law Answers
. The new tool – HealthLawAnswers.org – is a quick and easy way to get customized information based on where you live, gender, your family size, income and insurance status. Answering just seven simple questions generates a report about what benefits may be available to you and your family and where to find more information. The tool is also available in Spanish – MiLeyDeSalud.org.
In addition to HealthLawAnswers.org, AARP created an information-rich website called HealthLawFacts.org for consumers to quickly find resources and more detailed information on specific aspects of the law. AARP's suite of resources includes information for those who are currently insured, those without health coverage or fear of losing it and people with Medicare.

Navigators in Utah

One more thing you should know is what groups have been designated as "navigators" for the Health Insurance Marketplace; they will help you sort through the enrollment process and conduct outreach to the public. The navigators for Utah are:

Utah Health Policy Project
The Utah Health Policy Project will lead the Take Care Utah Navigator Hub that will connect nonprofit community-based organizations with resources on health coverage options. They will coordinate with both the Association for Utah Community Health (AUCH) and the United Way's 2-1-1 program for community outreach.

UAF will hire two full-time staff to serve as Navigators.

Cardon Healthcare Network, LLC DBA Cardon Outreach
Cardon Healthcare Network already helps hospitals in Utah enroll patients on Medicaid.

National Council of Urban Indian Health
American Indians get extra benefits under the ACA when they enroll through a Federal Marketplace.

And remember, don't give out personal information or account numbers, including bank account, credit card, or Social Security numbers. No one should be asking you for this information. The navigators will help you at no cost. If someone asks you to pay for services or help, they are scam artists and should be reported to the Health Insurance Marketplace call center at 1-800-318-2596.