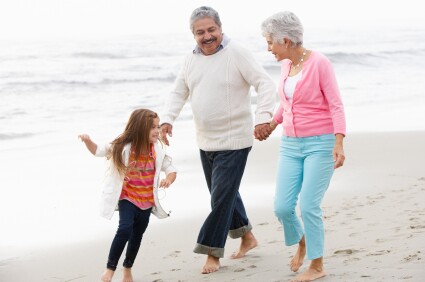 Grandchildren are a joy, but can cause hardship within a family when parents are unable to care for their children and grandparents must step in as caregivers. In Utah, nearly 83,000 children are being raised by a relative, but in the vast majority of cases--91 percent--these relatives are grandparents. Approximately two-thirds are between 45 and 65 years old, meaning they might also have their own children at home. Almost one-fifth are over 65, an age when retirement and a slower-paced lifestyle might be an expectation as opposed to carpooling or teacher conferences.

Although the number reason that parents cannot care for a child is drug abuse, other issues include poverty, death of a parent, and mental illness. Often the children have been abused and neglected, making the care giving transition even more difficult. But help is available--even though many grandparents don't realize it or don't know how to access it.

Grandfamilies Kinship Care was created in 2002 to address these needs, and serves as a support, advocacy, educational, and crisis intervention program of the Children's Service Society. The program provides grandparents with assistance regarding custody issues; accessing financial resources to meet the needs of children under their care; medical insurance of Medicaid for the children; access to enrollment in school, respite services, child care services, and emotional support. Relatives acting as parents also need education regarding safety and emotional support; caring for abused/neglected children; setting boundaries with the child's parent, and drug/alcohol education.

Of course, the children have needs as well, especially if they were in an abusive environment for a prolonged period of time. Often they need mental health treatment, require appropriate parenting, crave stability and emotional support, and need drug and alcohol prevention skills. Grandfamilies has both adult and children's support groups, links to community resources, and drug and alcohol prevention for children.

They do not charge for any services but donations are welcome. For resources in Utah, click here. You can find additional Kinship Care resources here.