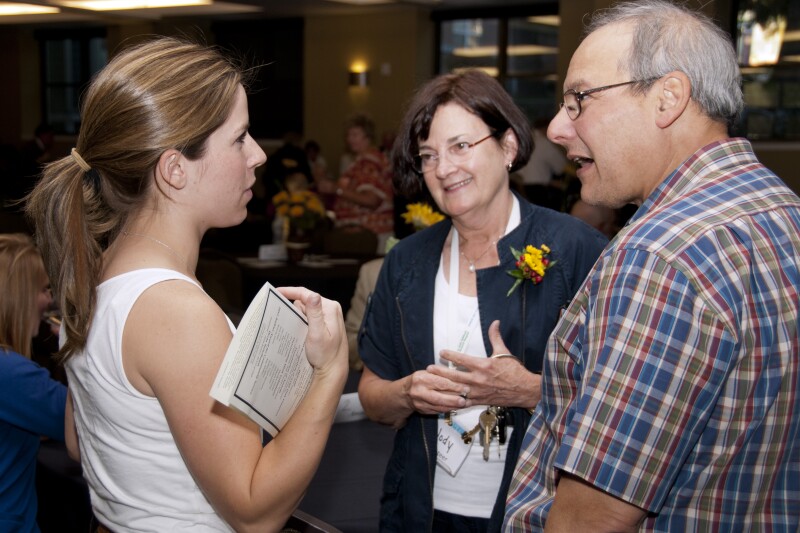 AARP's commitment to volunteer service can be traced back to our founder, Ethel Percy Andrus, whose motto "to serve, not to be served" has shaped our community service efforts at the national, state, and local level. Each year, AARP honors her legacy with the AARP State Andrus Award for Community Service, the highest honor a volunteer can receive from our organization. A national winner is selected as well as winners in each of the 50 states, the District of Columbia, Puerto Rico, and the Virgin Islands.

AARP Utah's Andrus Award recognizes individuals who share their experience, talent, time and skills to enrich their communities in ways that are consistent with our mission. Although there is only one Andrus winner per state, Utah also honors outstanding volunteers who have been nominated by their peers for their contributions.

Andrus Award nominees must meet eligibility requirement as follows:

Nominees must be 50 years or older.
The accomplishments, achievements, or service on which the nomination is based must have been performed without pay.
The accomplishments upon which the nomination is based must reflect AARP's vision and mission.
Couples or partners who perform service together are also eligible; however, teams are not eligibile.
The recipient must live in the rewarding state.
This cannot be a posthumous award.


AARP's vision is, "A society in which all people live with dignity and purpose, and fulfill their goals and dreams.

AARP's mission statement is, "AARP enhances the quality of life for all as we age. We champion positive social change and deliver value through advocacy, information, and service.



Nominations can come from anyone, regardless of his or her association with AARP. Likewise, the outstanding volunteer nominated need not be affiliated with AARP in any way. Recipients are selected by a review committee comprised of AARP Utah staff, volunteers, and outside organizations. The nomination form asks about the scope and nature of the volunteer's work, but also asks if the nominee's achievement is inspiring, courageous, unusual or innovative.

Click here to access a nomination form. Completed responses should be sent to Jill Duke at jduke@aarp.org by June 1.