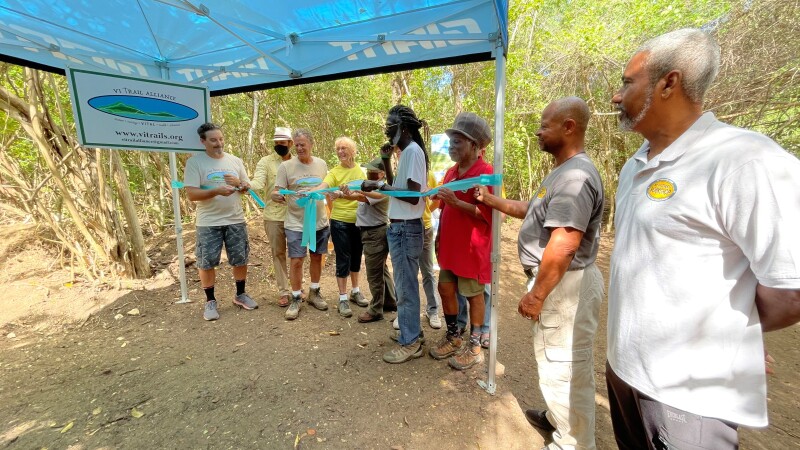 Español | AARP in The Virgin Islands, alongside their 2021 AARP Community Challenge Grant Grantee, VI Trail Alliance and Partners, announce the opening of the Windsor Farm Trails Network, a project to reopen and improve the walking and biking trails at Windsor Farm, St. Croix, US Virgin Islands.

On Friday, March 4, 2022, both organizations, in conjunction with the VI National Park Service and stakeholders, including the VI Department of Agriculture and My Brothers Workshop, held a soft opening of the trails and improved areas. The VI Department of Agriculture granted use of the lands to make the project possible.

VI Trail Alliance and Partners (VITAL) applied for the 2021 AARP Community Challenge Grant and is one of the selected grantees. The funds were used to reopen existing trails. Past hurricanes closed part of the route, and signage was lost. The National Park Service has been working with VI Trail Alliance since 2017 to expand the trail network and link it with the National Park Service Well Tower Site. The combined efforts and funding of the organizations and the federal agency allowed for reopening closed trails. They also created approximately three (3) miles of new biking and walking paths under the nature tree canopy. VITAL contracted My Brothers Workshop to develop historical, directional, and tree species information signage with downloadable maps and build picnic tables and benches that were installed throughout the trails.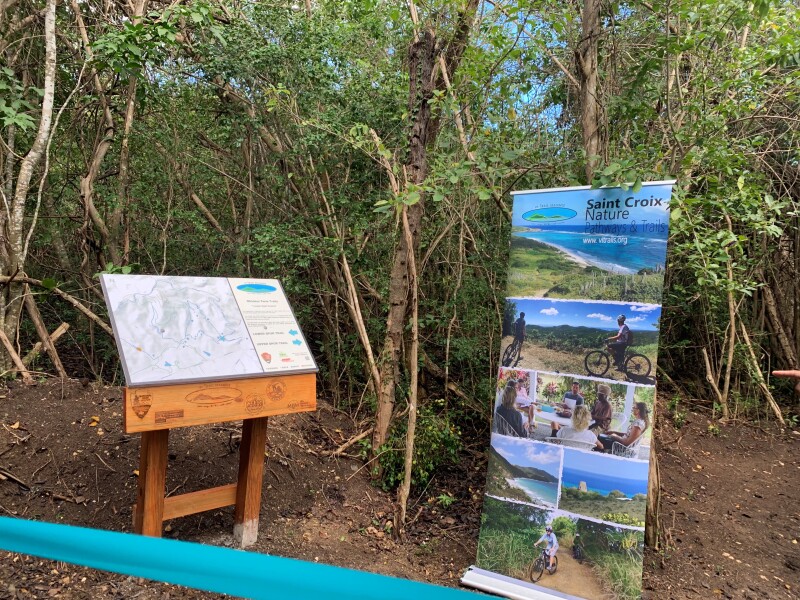 "AARP is ecstatic to see the reopening and improvement of the Windsor Farm Trail Network with the funding provided by the AARP 2021 Community Challenge Grant," said Troy de Chabert-Schuster, AARP-VI State Director. "It is by way of this AARP grant program and in collaboration with organizations and government agencies aligned with our work that we will continue moving forward to make the Virgin Islands livable communities for all its residents."

For more information about the Windsor Farm Trails Network, visit vitrails.org. For more about AARP's livable communities work in the Virgin Islands, go to aarp.org/vi or Facebook.com/aarpvi or visit Facebook.com/aarpviespanol for the Spanish Facebook page. Also, visit aarp.org/livable.

About AARP Virgin Islands