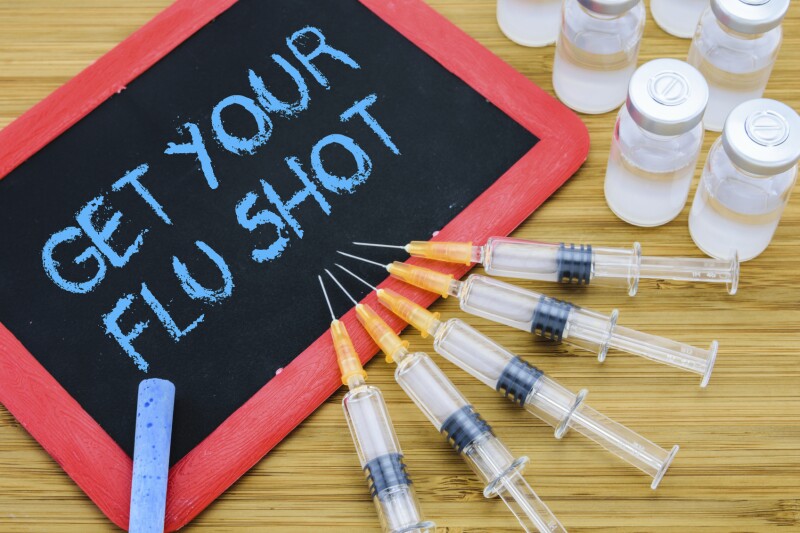 In a tourist area like the Virgin Islands, where millions of people visit annually, Virgin Islanders are always at high risk for acquiring the latest version of influenza going around. And, influenza is known to be a rapid killer of those who are elderly, very young or immunosuppressed.

That's why AARP Virgin Islands made special plans this year to collaborate with the Virgin Islands Department of Health to hold a special day-long immunization fair for senior citizens, grandparents supervising very young or special needs grandchildren or persons who are particularly susceptible to communicable diseases.

Shingles was added to the immunizations offered at the 2015 Senior Immunization Fair. "With the vaccine now more readily available in the VI it stood to reason that AARP VI needed to make every effort to prevent seniors from experiencing this horrible illness," stated AARP VI State Director Denyce Singleton.

"Things are changing for the better in the VI," continued Singleton, "and AARP is making great strides in convincing various agencies to come together to provide one-stop preventative services whenever possible. By giving seniors the option to receive both immunizations during a single visit, rather than multiple visits, chances that seniors would take advantage of the Fair greatly improved."

For the past 15 years AARP collaborated with either a public or private health organization in an effort to increase senior immunization rates and reduce the number of deaths directly related to influenza.

"Our first 10 years were tremendously successful," said Singleton, "We worked with the local quality improvement organization (QIO) contracted with Medicare and saw literally over a 1,000 individuals on each of our formerly 4-day fairs.

"Times have changed and those fabulous resources are no longer available, but that doesn't dampen AARP's resolve. We have moved on and now work with organizations, like our local Department of Health who has the necessary access to large volumes of vaccines, and the personnel qualified to provide the actual injection. We, as AARP, were ready to provide publicity, a location and plenty of AARP volunteers who helped with paperwork, traffic control and, especially, by assisting the needs of the frail elderly who came for their annual shot."

"The 2015 Senior Immunization Fair successfully immunized hundreds of the most vulnerable individuals in our community," stated Singleton, "And that means these seniors have one less life-threatening problem to face."

For information and dates on Immunizations Fairs coming up in 2016 go to aarp.org/vi, facebook.com/aarpvi and twitter.com/aarpvi.
About AARP Virgin Islands