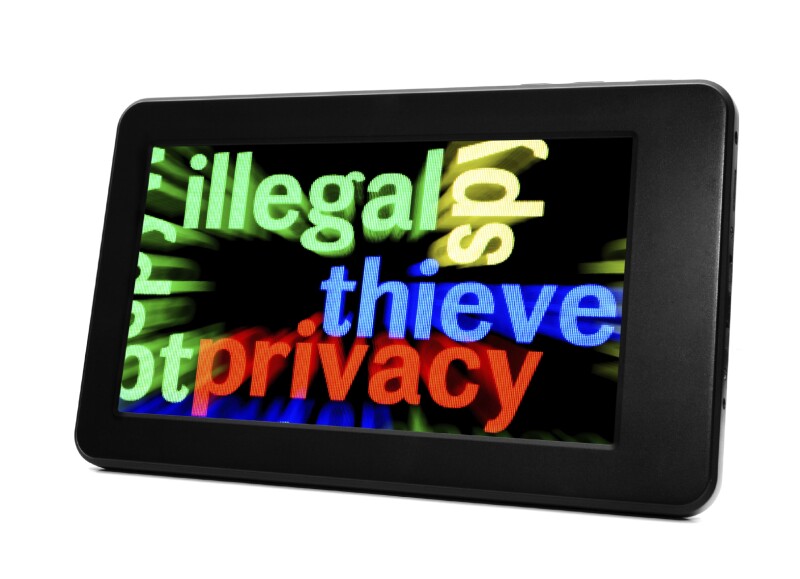 When I was younger I thought of the telephone as a piece of equipment solely used to talk with others. Gone are those days!

Today, the phone's purpose has been vastly expanded to include photography, instant messaging, email, web browsing, online shopping, banking, bill paying, social media and so much more. But with this new found convenience and mobility comes considerable risk; especially for seniors.

In her online article, What Seniors Need to Know About Online Identity Theft, Jan Legnitto, cites the Federal Bureau of Investigation as indicating that Americans over the age of 60 are the fastest growing segment of computer and Internet users and that this group is also the target of white collar Internet fraud more often than the general population [i]. The Federal Trade Commission (in 2010) supported this statement when it announced "that 28 percent of identity theft attacks were targeted at victims who were over 50 years old." [ii]

And, while the following number doesn't solely reflect the post age 60 crowd, it is very frightening to note that Javelin Strategy and Research indicated that "$16-billion was stolen from 12.7 million identity fraud victims in 2014." [iii]

So how does all this identity theft happen?

As part of the smartphone's immediate mobile access and convenience, the smartphone user also has access to a variety of application providers like the iPhone App Store, or the Google PlayStore for Android users, where they can obtain free or low cost applications that can do almost anything. Application types are endless and include games, news services, shopping sites, banking services, weather services and a huge myriad of other applications of interest.

Unfortunately many of these "free" applications are little more than thinly-disguised data thieves. Downloading one gives the app complete access to your phone which the fraudster can use to steal your credit card and bank account information. Such apps also can turn your phone into a launch pad from which scammers can attack other people's phone with SMS texts and Smishing scams." [iv]

So what can a senior do to protect themselves and their smartphone?

First, we need to know how we are exposing ourselves to the theft of information that leads to identity theft. Let's look at what could be considered "risky" behaviors:

Obviously, losing your phone puts you at risk. Whether your phone has been stolen or innocently lost or misplaced, your phone contains vital information that you don't want in the hands of the wrong people. Here is what you should do before your phone gets lost:

Create strong passwords/passcodes so that your phone can't be used or its information can't be accessed easily.
NEVER store Social Security or Medicare numbers, bank account or credit card numbers, passwords or pins on your phone. Don't save program ID's or passwords to programs like FaceBook, Twitter, email accounts, or other vital information on your smart phone.
NEVER allow a program to automatically store your user Identification or password or PIN to sensitive sites, especially sites like: eBay, PayPal, specific credit cards (AmEx, Visa, etc.) or dedicated shopping sites like Amazon.
Back up your entire phone's information to another source, i.e. a home computer, the cloud, etc.
Purchase a smartphone application (Find My iPhone for Apple or Where's My Droid for Androids) that will help you locate your missing device.
Lock your SIM card and disable Bluetooth when not in use. You can usually program your phone to require a PIN before your SIM card can be used. Adding a PIN provides another security checkpoint to help protect your phone. Switching your Bluetooth to off will also prevent potential hacks from accessing your phone.
Purge all old, unused information from your phone.
Once missing, notify your service provider immediately. They may be able to remotely erase any data a thief may be seeking.


Now that you know what not to do, let's look at some action you can take to protect yourself:

Update your software, especially security applications as soon as they are available.
Back up your phone, especially important data.
Add on things like "Applications" need to be given special consideration. Don't download apps without doing the following:
Be cautions of FREE versions of apps that normally would cost you something via known application sites like App Store (Apple) or Google PlayStore (Android). Many free applications are actually malicious or virus software that is being hidden behind a seemingly legitimate application. These applications are particularly risky. They are intended to help steal credit card, bank or other vital information about you.
Research the app's developer, check their reputation and see what other's opinions of the app are, BEFORE you download it
Read the fine print about the application
Check the permissions and question why your personal information is required to access an application. For example, why would an application about the weather need to know your Social Security number?
Don't Internet shop on your phone; even if the store has a mobile app. Use an Internet browser instead.
When browsing on your phone ALWAYS log out of sites whenever you are finished.
NEVER give sensitive information over the phone, email or text messages. Remember, neither the Internal Revenue Service (IRS), Medicare or your bank will contact you by email or phone. All of these agencies will communicate with you in writing by mail.
NEVER allow your phone settings to automatically connect to any available Wi-Fi connection. Hackers with the correct software will be able to access information on your phone.
NEVER access private information (Social Security or Medicare numbers, bank accounts, etc.) on a public computer, a wireless connection or a Wi-Fi hotspot.


You are not alone. Here is what to do if you become a victim of identity theft:

Contact your service provider. They may be able to remotely wipe your phone's sensitive information, provided you have a smartphone security application downloaded.
Use the smartphone application (Find My iPhone for Apple or Where's My Droid for Androids) to will help you locate your missing device
Put a freeze on your credit with Equifax, Experian and TransUnion. Contact the Federal Trade Commission at ftccomplaintassistant.gov to officially lodge a complaint about possible identity theft.
CHECK your Credit Reports often.
______________________________

[i] IBID

[ii] http://www.identityguard.com/identity-theft-resources/articles/seniors-are-at-risk-for-identity-theft/

[iii] http://www.creditsesame.com/blog/mobile-payment-apps-identity-theft/

[iv] http://blog.credit.com/2013/01/the-10-dumbest-risks-people-take-on-their-smartphones-64384/


About AARP Virgin Islands