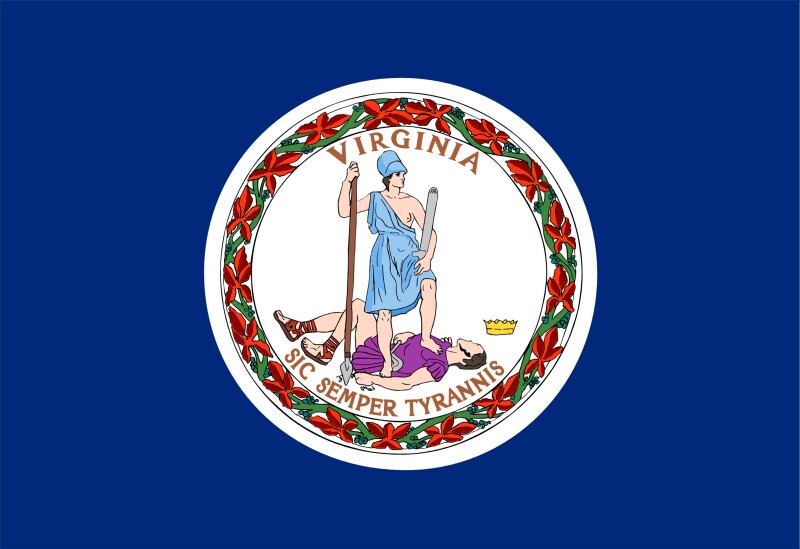 RICHMOND _ AARP Virginia and the League of Women Voters of Virginia announced today that the state's largest and most widely-broadcast debate sponsored by nonpartisan organizations has been cancelled for 2017 because Democratic candidate and Lt. Governor Ralph Northam declined to participate.
"Virginia voters are the real losers here," said AARP Virginia Interim State Director Patrick Cobb. AARP Virginia will continue to be active during the course of the election with its We Want to Know campaign encouraging Commonwealth voters to ask their questions to the candidates.
The two groups have traditionally sponsored the People's Debate for gubernatorial and U.S. Senate races. It is the only debate, broadcast statewide, which addresses the issues that concern average voters. Both organizations have a long history of providing non-partisan voter education and civic engagement. Neither group endorses candidates, makes campaign contributions, nor operates a political action committee.
"Our organizations are committed to continuing our traditions," said Sue Lewis, President of the League of Women Voters of Virginia. "We both work in a nonpartisan way to engage voters and will carry on our efforts during this election cycle and in the future."
Scheduled for October 9 in Richmond, the one-hour statewide television broadcast with a live studio audience requires significant lead time. Democrat Ralph Northam did not include the People's Debate on the list he released of debates in which he will participate. Republican Ed Gillespie had accepted the debate invitation via Twitter on June 29, but did not include the People's Debate on a list of debates he issued in a challenge to Northam.
"This is a missed opportunity for voters to hear about issues important to them and their families," Cobb said.
AARP has nearly 1.1 million members age 50 + in Virginia and the League of Women Voters has local Leagues across the Commonwealth. About 54 percent of Virginia's more than 5.2 million registered voters are female. More than 45 percent of Virginia voters are age 50 or older.
"The League of Women Voters of Virginia looks forward to collaborating again with AARP," Lewis said. "The People's Debate tradition will continue to keep all Virginia citizens aware of the issues facing our Commonwealth."
Media partners for the People's Debate are WTVR-TV (CBS) and WCVE-TV (Virginia Public Television). The media partners distribute the debate to broadcasters statewide in order to make the forum available to voters across Virginia.
"We would like to thank the staffs of WCVE and WTVR for the significant amount of time and hard work they put into the People's Debate," Cobb said.
Both the League of Women Voters of Virginia and AARP Virginia are on Facebook. Follow us on Twitter @aarpva and @LWVVA. Find posts about the debate using hashtag #PeoplesDebate.
About LWV
The League of Women Voters of Virginia, a nonpartisan political organization, encourages informed and active participation in government, works to increase understanding of major public policy issues and influences public policy through education and advocacy. Formed 93 years ago from the movement that secured the right to vote for women, LWV has continued working to maintain this right. Today we concentrate on voters rights, making sure every vote is counted and registering voters, high school and college students. The centerpiece of the League's efforts remains to expand participation and give a voice to all Americans. . . We do these at all three levels of government, engaging in both broad educational efforts as well as advocacy. Our issues are grounded in our respected history of making democracy work for all citizens. LWV operates at national, state and local levels through more than 800 state and local Leagues, in all 50 states as well in DC, Puerto Rico, the Virgin Islands and Hong Kong. LWV does not endorse candidates for public office or make contributions to either political campaigns or candidates.
About AARP
AARP is a nonprofit, nonpartisan organization, with a membership of more than 37 million, that helps people turn their goals and dreams into real possibilities, strengthens communities and fights for the issues that matter most to families such as healthcare, employment and income security, retirement planning, affordable utilities and protection from financial abuse. We advocate for individuals in the marketplace by selecting products and services of high quality and value to carry the AARP name as well as help our members obtain discounts on a wide range of products, travel, and services. A trusted source for lifestyle tips, news and educational information, AARP produces AARP The Magazine, the world's largest circulation magazine; AARP Bulletin; aarp.org; AARP TV & Radio; AARP Books; and AARP en Español, a Spanish-language website addressing the interests and needs of Hispanics. AARP does not endorse candidates for public office or make contributions to political campaigns or candidates. The AARP Foundation is an affiliated charity that provides security, protection, and empowerment to older persons in need with support from thousands of volunteers, donors, and sponsors. AARP has staffed offices in all 50 states, the District of Columbia, Puerto Rico, and the U.S. Virgin Islands. Learn more at aarp.org.
--30--