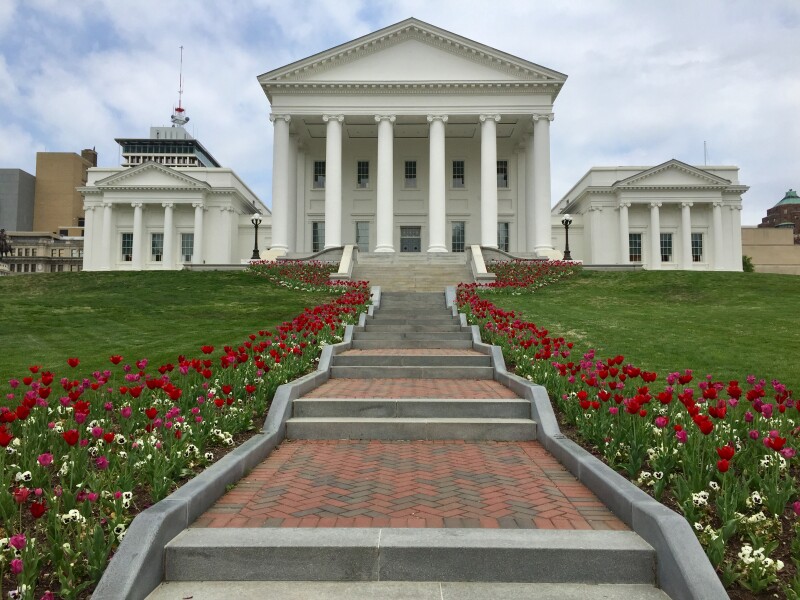 Elder abuse measures, college affordability legislation, and redistricting bill among AARP-supported legislation.

The Virginia General Assembly passed new laws strengthening protections against elder abuse, made progress toward college affordability, and took a solid first step in an effort to redraw voting districts in a bipartisan way during the 2019 session – actions which AARP Virginia supported.

Legislators went home without acting on AARP's top two legislative priorities. AARP volunteers will return to the General Assembly next year to seek tax relief for family caregivers who spend their own money to take care of loved ones, as well as advocate for a retirement savings program for workers who don't have a way to save at work. Both the Family Caregiver Income Tax Credit and the Work and Save bills were tabled in House of Delegates subcommittees in January.

"We'll continue our work to help people who take care of their loved ones and workers who need to save for retirement," said AARP Virginia State Director Jim Dau. "Family caregivers are the unrecognized backbone of Virginia's long-term care system, and saving for a secure retirement needs to be an option for every Virginian."

Virginia's family caregivers provide 956 million hours of unpaid care per year—valued at $11.8 billion annually, according to a 2016 AARP study. In addition, they spend an average of $7,000 - 11,000 per year out of their own pocket. The bill would have made a $1,000 state tax credit available to taxpayers who spend their own money for things such as transportation, supplies, and equipment to care for a loved one.

Last year, legislators passed a measure to conduct a feasibility study on Work and Save, which was released in December by the Wason Center for Public Policy at Christopher Newport University. The study explored different options that can be implemented to help workers save for retirement. The legislation would establish a program for employees of businesses that don't offer a savings plan for retirement

Del. Luke Torian (D-Prince William) was the patron of both the caregiving and retirement savings bills.

AARP Virginia also supported the efforts of the Partners for College Affordability and Public Trust to address the alarming increases in the cost of higher education. House Bill 2173 and Senate Bill 1118, which were identical, passed unanimously and require the governing board of each public institution of higher education, prior to a vote on an increase in undergraduate tuition or mandatory fees, to permit public comment on the proposed increase at a meeting of the governing board.

"People age 60 and older have $86 billion in student loan debt," Dau said. "The high cost of education affects everyone."

Delegate Jason Miyares (R-Virginia Beach) sponsored the House bill and the Senate version was introduced by Sen. J. Chapman Petersen (D-Fairfax).

Both legislative chambers passed a Joint Resolution (SJ306 and House HJ615) that would establish a Redistricting Commission of eight legislators and eight citizens, with a citizen serving as chair. It requires full transparency of all meetings, a supermajority of commissioners for approval of district maps, and excludes the Governor from the approval process. The measure must be passed again by the 2020 General Assembly before the Commonwealth's voters vote on a Constitutional Amendment in the November 2020 General Election.

"Voters should choose their elected leaders – not the other way around," said Dau. "Thanks to leaders who were willing to work across the aisle, the Virginia General Assembly has taken the first crucial step toward truly reforming the way Virginia draws its legislative districts."

The Senate resolution was sponsored by Sen. George Barker (D-Alexandria), and the House version by Del. Mark Cole (R-Fredericksburg).

Other legislation affecting people age 50+ that passed both the House and Senate and awaits the Governor's signature includes:

Senate Bill 1144, sponsored by Sen. Mark Peake (R-Lynchburg), strengthens oversight of public guardians by circuit courts in cases where the guardian has failed to file an annual report.
House Bill 1987, allows financial institution staff to refuse to execute a transaction or disburse funds with immunity from civil or criminal liability if the staff believes in good faith that it will result in financial exploitation of an adult. The bill was sponsored by Del. David Toscano (D-Charlottesville).
With more than 1 million members in Virginia, AARP is the largest organization working on behalf of people age 50+ and their families in the Commonwealth. In recent years, AARP Virginia has successfully fought for Medicaid expansion, protections for older people against financial exploitation, and empowering family caregivers.

To learn more about AARP Virginia, like us on Facebook at www.facebook.com/aarpvirginia and follow @AARPVa on Twitter at www.twitter.com/aarpva.

AARP is the nation's largest nonprofit, nonpartisan organization dedicated to empowering Americans 50 and older to choose how they live as they age. With nearly 38 million members and offices in every state, the District of Columbia, Puerto Rico, and the U.S. Virgin Islands, AARP works to strengthen communities and advocate for what matters most to families with a focus on health security, financial stability and personal fulfillment. AARP also works for individuals in the marketplace by sparking new solutions and allowing carefully chosen, high-quality products and services to carry the AARP name. As a trusted source for news and information, AARP produces the nation's largest circulation publications, AARP The Magazine and AARP Bulletin. To learn more, visit www.aarp.org or follow @AARP and @AARPadvocates on social media.



Photo credit: Ingrid Medrano