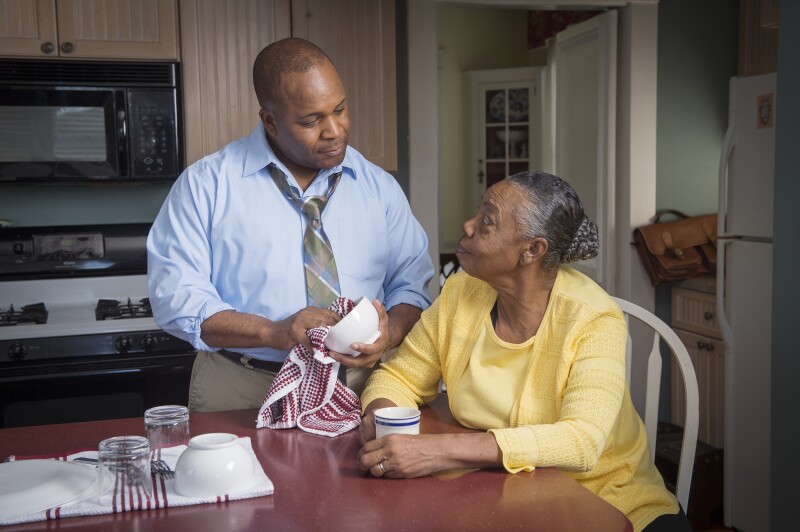 If you are an older adult, caregiver, professional, para-professional or student in aging, health or related fields, and if you are interested in health and wellness you should attend.
The purpose of the conference is to educate seniors, caregivers, family members, senior service providers, students and the community on healthy aging.
The 23 rd Annual Healthy Aging conference Keynote speaker is Barbara Hamm-Lee.
Barbara Hamm Lee is the Executive Producer and Host of Another View, a weekly call-in talk show that "discusses today's issues from an African American perspective. She has also held the position of Project Director for the National Federation of Community Broadcasters' African American Public Radio Stations The initiative, consulting with 26 African American public radio stations on compliance, governance, development, programming and community engagement.
When asked about her perspective on aging Barbara states, "My mother, who is 82 years old, passed her positive attitude about aging to me. I live my life and think about aging with these two phrases – "growing older, never old!" and "no wrinkles on the soul". I believe as you grow older, you must stay active, continue to increase your Faith, surround yourself with younger, positive people, and accept your limitations with grace. Growing older is to be embraced!" AARP
This conference is presented by Hampton Roads Coalition of Agencies and sponsored by AARP Virginia. The event is free and open to the public.
The 23rd Annual Healthy Aging conference
Wednesday, April 3 from 7:45 a.m. - 12:30 p.m.
King of Glory Lutheran Church, 4897 Longhill Rd, Williamsburg, VA 23188
Registration is required by March 26, 2019. No mailed registrations are accepted. Please call 757-890-3500 with any questions.
Two easy ways to register!



Email at Parksandrec@yorkcounty.gov and include your name, address, phone, and email.

Or, by calling 757-890-3500.
*This is not an AARP event. Any information you provide to the host organization shall be governed by its privacy policy.