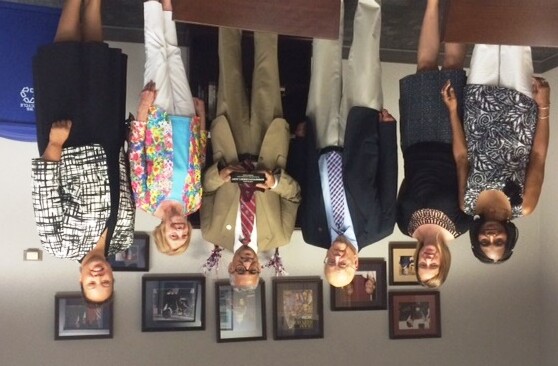 Americans Age 50-plus and Their Families Affected by Important Work
RICHMOND, VA – AARP today presented Representative Bobby Scott with the 2016 'AARP Champion for the 50-Plus' Legislative Leadership Award for his significant achievements during the 114 th Congress. Congressman Scott received this recognition for leadership that benefits the lives of Virginians age 50+ and their families by fighting to ensure that retirement plan advice must be given in the best interest of consumers. He supported a new U.S. Department of Labor Rule that could save American families billions of dollars per year, and voted against legislation that would seek to stop the rule from taking effect.



"Congressman Scott's leadership has helped protect the financial security of millions of families here in Virginia and across the country." said Jim Dau, AARP Virginia State Director. "By helping close outdated loopholes that allow some financial industry professionals to put their own bottom lines ahead of their clients' wellbeing, Congressman Scott is protecting savers from bad advice that costs Americans billions of dollars per year."



Millions of Americans depend on 401(k)-style plans for their retirement savings. These plans often involve complex financial decisions, so many savers have to use and trust investment professionals for guidance. Many investment professionals do what's right, but loopholes in the law were allowing some on Wall Street to take advantage of hard-working Americans by recommending investments with higher fees, riskier investments, and lower returns to make even higher profits for themselves. Last year alone, hidden fees, unfair risk and bad investment advice robbed Americans of as much as $17 billion.



As part of its ongoing efforts to recognize members of Congress for their work on issues of importance to people age 50 and older, AARP's Congressional legislative awards program recognizes legislators who sponsored legislation, actively worked to move legislation and advocated in the public forum on issues relevant to Americans over 50.



For the 114 th Congress Legislative Awards, AARP is recognizing 33 Members of Congress for their work on championing issues of importance to AARP members and the 50 plus population in 2015. This includes 13 Republicans, 19 Democrats, and 1 Independent.



Awardees by Issue Area:



For their leadership in improving the lives of family caregivers, Senators Susan Collins (R-ME), Tammy Baldwin (D-WI), Kelly Ayotte (R-NH), and Michael Bennet (D-CO); Representatives Diane Black (R-TN), and Michelle Lujan Grisham (D-NM).
For their leadership in preserving services to seniors in their community, Senators Lamar Alexander (R-TN), Richard Burr (R-NC), Patty Murray (D-WA), and Bernie Sanders (I-VT).
For their leadership in preserving financial security to disabled workers, Senators Orrin Hatch (R-UT) and Ron Wyden (D-OR); Representatives Paul Ryan (R-WI), Sam Johnson (R-TX), Nancy Pelosi (D-CA), and Xavier Becerra (D-CA).
For their leadership in creating safe access to transportation options, Senators Dean Heller (R-NV) and Brian Schatz (D-HI); Representatives David Joyce (R-OH), Doris Matsui (D-CA), Carlos Curbelo (R-FL), and Dina Titus (D-NV).
For their leadership in protecting seniors' retirement security, Senator Elizabeth Warren (D-MA), Cory Booker (D-NJ), Representatives Elijah Cummings (D-MD), Maxine Waters (D-CA), John Delaney (MD), Bobby Scott (D-VA), and Gwen Moore (D-WI).
For their leadership in preserving seniors' access to healthcare, Senator Mike Enzi (R-WY), Senator Ben Cardin (D-MD), Representatives Lloyd Doggett (D-TX), and Todd Young (R-IN).




AARP is a nonprofit, nonpartisan organization, with a membership of nearly 38 million that helps people turn their goals and dreams into 'Real Possibilities' by changing the way America defines aging. With staffed offices in all 50 states, the District of Columbia, Puerto Rico, and the U.S. Virgin Islands, AARP works to strengthen communities and promote the issues that matter most to families such as healthcare security, financial security and personal fulfillment. AARP also advocates for individuals in the marketplace by selecting products and services of high quality and value to carry the AARP name. As a trusted source for news and information, AARP produces the world's largest circulation magazine, AARP The Magazine and AARP Bulletin. AARP does not endorse candidates for public office or make contributions to political campaigns or candidates. To learn more, visit www.aarp.org  or follow @aarp and our CEO @JoAnn_Jenkins on Twitter.