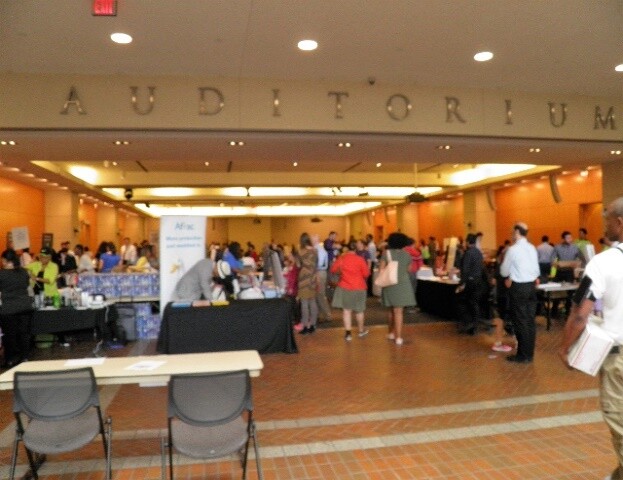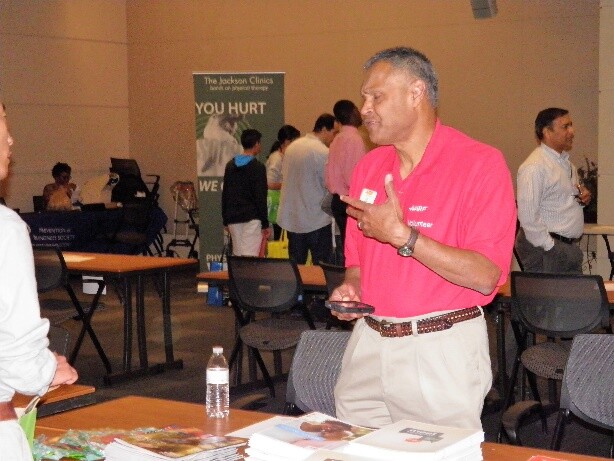 AARP joined approximately sixty other public and private organizations in supporting the United States Patent and Trademark Office (USPTO) at the 12 th Annual USPTO Employee Health and Wellness Fair on April 27th. This event was held in the Madison Auditorium on the USPTO Alexandria, Virginia campus, and drew an estimated 3,000 attendees.

The Health and Wellness Fair was held in conjunction with the Bring-Your-Child-to-Work-Day and was attended by employees and their families. This resulted in an event drawing people of all ages. Many families are facing concerns that are answered by AARP core programs. These issues include healthy lifestyles, caregiving for elderly family members, Home-Fit strategies, understanding Medicare, and fraud prevention. After looking at the resources AARP has to offer, many attendees saw the value of AARP in planning for their future. It was also an opportunity to update USPTO employees, who are already AARP members, on recent progress on AARP National and State initiatives.

This AARP Community Outreach effort was coordinated by Amber Nightingale Sultane, AARP Associate State Director, Community Outreach, and supported by volunteers Suba Saty and Don Harmon.