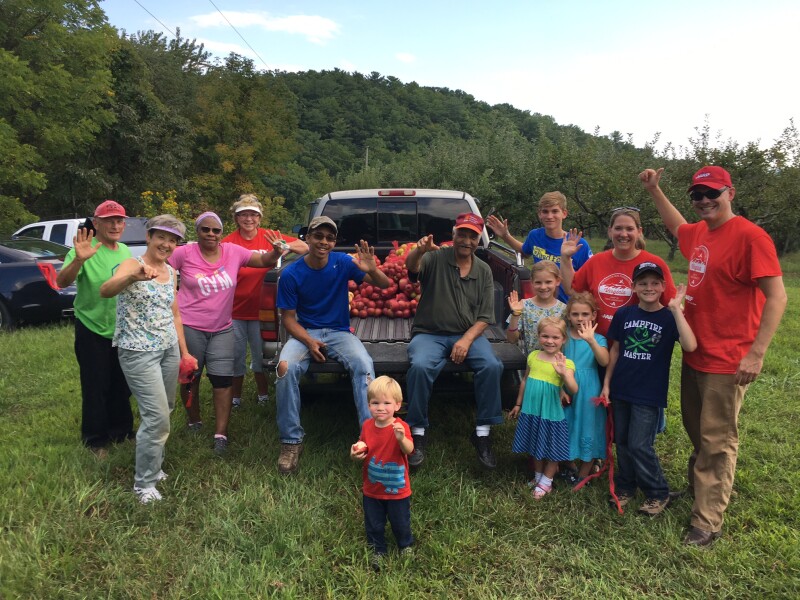 Always seeking ways to "Serve Not to be Served," members of Brian Jacks' AARP VA Roanoke and Lynchburg leadership teams met at Gross and Sons Apple Orchard in Bedford County to glean fallen apples for those in need. This was our first time participating in such an endeavor to support AARP VA's September focus on hu





nger. Brian's family joined us in the effort.



The effort was set up for us by Sarah Ramey and conducted by Bill Leach of The Society of St. Andrew. In just a little over an hour we harvested well over a quarter ton of apples that will provide up to 1,600 servings. The fruit was distributed to local churches who sponsor food banks in the Montvale, Virginia area.​