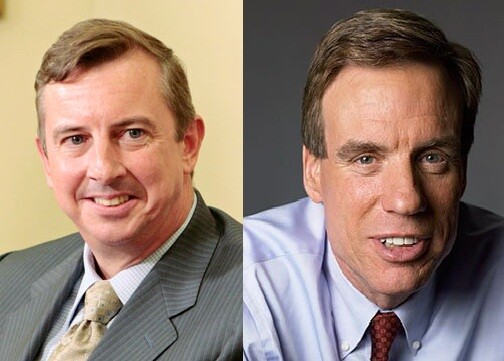 AARP Virginia and the League of Women Voters of Virginia have extended an invitation to the Republican and Democratic candidates for U.S Senate to participate in the statewide broadcast of The People's Debate, scheduled for Monday, October 13, 2014, from 7-8 p.m. EDT.

"For more than 25 years, non-partisan voter engagement and education has been part of AARP's mission to help Americans live their best lives," AARP Virginia State Director Bill Kallio said. "We are proud to sponsor The People's Debate because it informs the general public about candidates' positions on issues so they can choose candidates that best represent their views and values."

Representatives from partnering organizations will be hand-delivering invitations to the campaign offices of Senator Mark Warner (D-VA) and Republican nominee Ed Gillespie, Thursday, June 12, 2014. Candidates have until Monday, August 4, 2014, to accept the debate invitation.

"The People's Debate has become the way for candidates to connect with voters," Ann Sterling, President of the League of Women Voters of Virginia said. "Wherever you stand on the issues, this is a great opportunity to hear from those who want to represent Virginia in the US Senate for the next 6 years."

The People's Debate is the only debate representing the issues of concern to ordinary citizens that is broadcast statewide.

AARP Virginia and the League of Women Voters of Virginia have traditionally sponsored The People's Debate for gubernatorial and U.S. Senate races. Neither group endorses or contributes money to candidates, political parties, or campaigns. Former Governor Bob McDonnell and Senator Creigh Deeds participated in The People's Debate during the 2009 Governor's race. The most recent People's Debate, between Senator Tim Kaine and former Governor George Allen, was broadcast live in every television market in Virginia and carried by C-SPAN.

Invitations are extended to candidates who, within 45 days of the event, have registered a minimum of 15 percent voter support in at least one statistically significant poll conducted by news media or another independent organization (free of ties to a political party or candidate) among other criteria.

Media partners for the event are WTVR-TV (CBS) and WCVE-TV (Virginia Public Television). The media partners will distribute the debate to broadcasters statewide in order to make the forum available to voters across Virginia.