AARP Virginia April 7 Letter to Governor Northam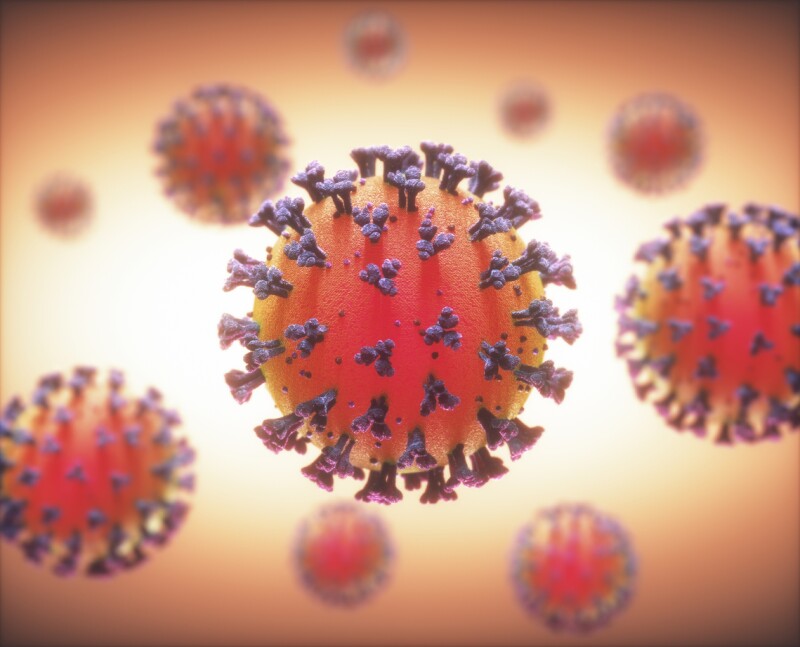 RICHMOND — AARP Virginia has called upon Governor Ralph Northam to take steps to increase the health care workforce and ensure the safety of voters in upcoming elections, including waiving scope of practice requirements for advance practice registered nurses, waiving the excuse requirement for absentee voting, and mailing absentee ballots to all registered voters .



AARP Virginia State Director Jim Dau sent a letter to Northam today, asking him to make changes to permit more health care providers to practice in Virginia, and to make it easier for people safely to vote in upcoming elections.



"We greatly appreciate the important actions your administration has already taken in this area," Dau wrote, asking Northam to take prompt action on the series of recommended actions outlined in a March 24 letter to governors from U.S. Department of Health and Human Services (HHS).



Dau urged Northam to adopt the following recommendations from HHS:



• Waivers of Scope of Practice Requirements: During a pandemic, advance practice registered nurses (APRNs) can be critical front line health professionals – approving tests, signing death certificates, etc. The state should suspend physician contract requirements for all APRNs during the COVID-19 crisis to help ensure that patients benefit fully from the type of care and critical care APRNs can provide. As suggested by HHS, the state should temporarily suspend supervision or collaboration requirements, expand allowable provider activities for certain health care professionals, such as APRNs, Registered Nurses, Physician Assistants and others, and remove all restrictions on where these types of professionals can furnish care.



• Signature-less Pharmaceutical Deliveries: During this time of recommended social distancing, the state should modify any laws or regulations to allow for signature-less deliveries of pharmaceuticals, which can help prevent contact between recipients and delivery personnel.



"In addition to the recommended actions in the HHS letter, AARP Virginia encourages the state to take other actions through executive order or other means to ensure that nurses are able to quickly and efficiently join the health care workforce at this crucial time," Dau's letter said.



He asked the Governor to extend the temporary permits (also known as provisional licenses) for newly graduated nurses who are supervised by registered nurses for 6 to 12 months, because the capacity at testing centers for the nursing licensing exam has been limited due to social distancing requirements. The current class of nursing students is unable to complete its clinical rotations due to coronavirus concerns, and the letter requests that nursing students be able to complete the requirements in other ways, such as online courses, simulations, remote access, webinars, and self-study.



Additionally, Dau's letter asks Northam to take action to allow people to safely vote in upcoming May municipal and June federal primary elections, both of which are scheduled to occur during Virginia's current State of Emergency. Pointing out that voter turnout is high among older Virginians, and that many volunteer election workers are over 50, Dau asked that all polling places and in-person absentee voting be closed to prevent further spread of the virus. The Voter Registrars Association of Virginia and the Virginia Electoral Board Association made the same request in a March 19, 2020, letter to Virginia Elections Commissioner Chris Piper.



"We ask that actions be taken to ensure access to voting while protecting the health and wellbeing of these voters and volunteers," Dau wrote.



Specifically, AARP Virginia is recommending the following:



• Increase the ability to vote absentee in light of local, state, and federal government recommendations on social distancing by removing the requirement that voters provide an excuse to obtain absentee ballots for the duration of the emergency.



• Take whatever steps are necessary to enable the state to send absentee ballots to all registered voters in the state. This would be especially useful for those in long-term care centers, medical facilities, or quarantined due to the virus.



"AARP Virginia greatly appreciates the state's efforts to ensure the health and safety of Virginians during this challenging time," the letter said. "We stand ready to help in any way that we can."



With more than 1 million members in Virginia, AARP is the largest organization working on behalf of people age 50+ and their families in the Commonwealth.



To learn more about AARP Virginia, like us on Facebook at www.facebook.com/aarpvirginia and follow @AARPVa on Twitter at www.twitter.com/aarpva.



AARP is the nation's largest nonprofit, nonpartisan organization dedicated to empowering Americans 50 and older to choose how they live as they age. With nearly 38 million members and offices in every state, the District of Columbia, Puerto Rico, and the U.S. Virgin Islands, AARP works to strengthen communities and advocate for what matters most to families with a focus on health security, financial stability and personal fulfillment. AARP also works for individuals in the marketplace by sparking new solutions and allowing carefully chosen, high-quality products and services to carry the AARP name. As a trusted source for news and information, AARP produces the nation's largest circulation publications, AARP The Magazine and AARP Bulletin. To learn more, visit www.aarp.org or follow @AARP and @AARPadvocates on social media.