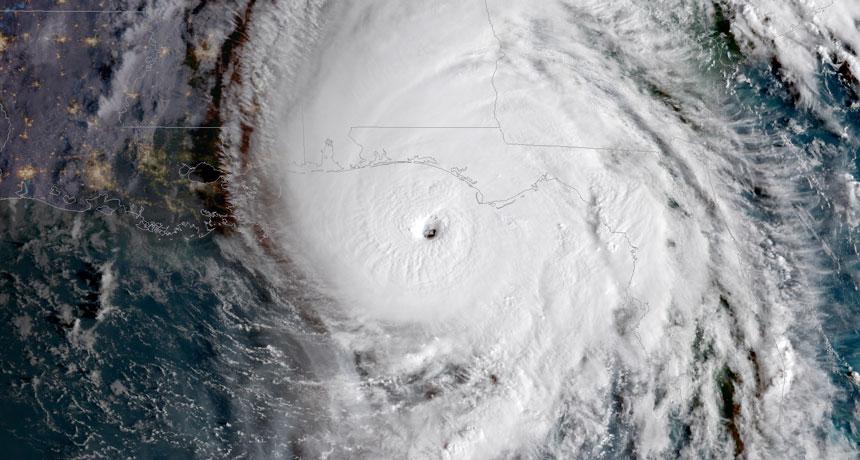 Hurricanes have a history of slamming into coastlines, but Virginians who live inland need to be prepared, too. Such storms may bring to mind images of wind-torn Florida, but Virginia's bigger problem is flooding, which can cause significant damage in the central and western parts of the state, says Jason Elmore, deputy director of communications for the Virginia Department of Emergency Management.

In the past five years, hurricanes have done $136 million in damage in the commonwealth and caused nine deaths, he says. That's why with hurricane sea- son (June 1 to Nov. 30) now here, preparation is vital for all Virginians, whether or not they live on the coast, emergency management experts say.

Nationally, extreme weather has been increasing in recent years as sea levels continue to rise, says Joie Acosta, senior behavioral scientist at the RAND Corporation , who studies community resilience to disasters.

So many major storms hit last year—21, according to the National Oceanic and Atmospheric Administration—that all the names allotted were used up, only the third time that has happened. Hurricane Ida alone, the fifth-most expensive storm in U.S. history, caused $76.5 billion in damage, NOAA data shows.

From 1851 to 2020, 13 hurricanes hit Virginia, most of them low-level Category 1 storms, ac- cording to NOAA.

Hurricanes and their aftermath are particularly hazardous for older residents.

It's harder to find health care when medical resources are stretched, which can exacerbate chronic illness. Older Americans are more likely to be socially and geographically isolated and less prepared for emergencies, Acosta adds, and disruptions to routine can be especially unsettling for those with dementia.

Jamie Rhome, deputy director of the National Hurricane Center, says hurricanes.gov and local emergency management offices are good sources of information.

"Now is the time to develop an evacuation plan, gather hurricane supplies, update your homeowners' and flood insurance, and determine if your place of residence is the safest place to be if a hurricane threatens your area," Rhome says.

Virginia's evacuation routes are available at vaemergency.gov/know-your-zone.

"Getting ready now makes a huge difference for yourself and your loved ones," says Jim Dau, AARP Virginia state director.

Make a Plan

Disaster experts recommend steps to take before, during and after a storm.


Before: Secure loose outside items, clear gutters and trim tree branches; have an emergency kit with several days' worth of food and water, cash, flashlights, medicines and copies of important documents; and carry a list of medications, doctors and emergency contacts in a waterproof bag. Insurance policies generally don't include flood coverage, so consider buying that separately. You can learn more at the Federal Emergency Management Agency's floodsmart.gov website.
During: Stay inside, away from windows; don't drive through standing water on flooded streets; and stay informed through local emergency management systems.
After: Along with a homeowner's insurance, the state may be able to help with cleanup, especially if a disaster declaration is made. If you're using a genera- tor, make sure it's outdoors and properly ventilated, Rhome adds. Be wary of floodwaters, which can contain a dangerous cocktail of sewage, bacteria and chemicals.
Visit createthegood.org/volunteer-guides and search "hurricane" for an AARP guide on hurricane preparedness.

—Tamara Lytle is a writer living in Vienna, Virginia.

What to Do After Disaster Strikes
For More on Home and Family