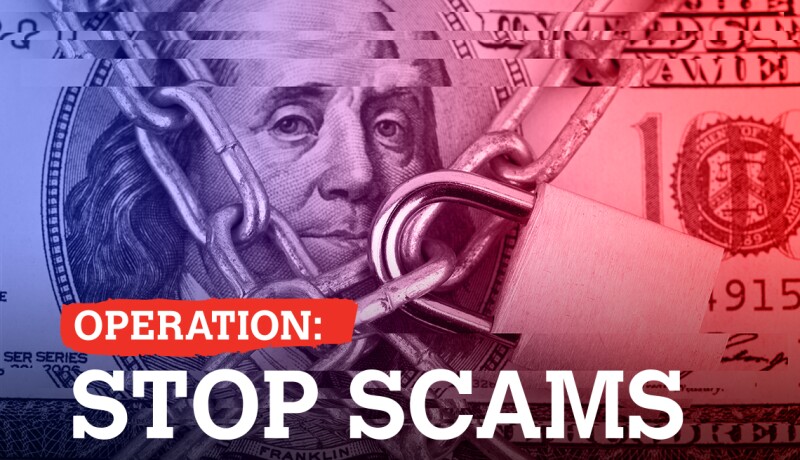 AARP Virginia and Fairfax County Government's Silver Shield Task Force are coming together with top experts and law enforcement to present a free informational Scam Jam and ShredFest. This event will be held at the Fairfax County Government Center, located on 12000 Government Center Parkway, Fairfax, VA, 22035. from 9 a.m. – 1 p.m. on Saturday, April 28.

Every day hundreds of local residents lose their hard earned dollars to fraud schemes. Protect yourself by learning from presenters discussing scams targeting Virginians, such as fake solicitor schemes, bogus investment deals, lottery scams, email fraud, the grandparent ruse and the latest identity theft shams.

The shred truck will be on-site from 8 a.m. – noon. Your documents will be shredded free of charge. There is no quantity limit but please do not bring plastics or electronics.

Light refreshments and lunch will be served. Registration is required at aarp.cvent.com/OSSFairfax or call 1-877-926-8300.

The anti-fraud activities sponsored by AARP's local offices in more than 35 states include: paper-shredding events, fraud education programs – popularly referred to as "scam jams," AARP Fraud Watch Network background presentations, tele-town halls and phone bank call-out sessions to warn consumers of the latest scams. Consumers can visit www.aarp.org/OperationStopScams to find the event closest to their community.

Money Smart Week, April 21-28, is a collaborative between thousands of organizations across the United States that offer financial education programs designed to help consumers learn to better manage their personal finances.

In AARP's recent poll on tax fraud and identity theft issues, 80 percent of respondents agreed that shredding paperwork that contains Social Security numbers, birth dates and financial account numbers is "very" or "extremely" important. Yet, 34 percent admitted that they shred just "rarely" or "sometimes." Twelve percent said they have never shredded such documents.

The AARP Fraud Watch Network launched in 2013 as a free resource for people of all ages. The FWN website provides information about fraud and scams, prevention tips from experts, an interactive scam-tracking map, fun educational quizzes, and video presentations featuring Fraud Watch Network Ambassador Frank Abagnale. Users may sign up for "Watchdog Alert" emails that deliver breaking scam information, or call a free helpline at 877-908-3360 to speak with volunteers trained in fraud counseling.

Abagnale, the renowned fraud expert whose personal story was depicted in the hit movie "Catch Me If You Can," is also host of a new AARP weekly podcast series, "The Perfect Scam," that launched this month.