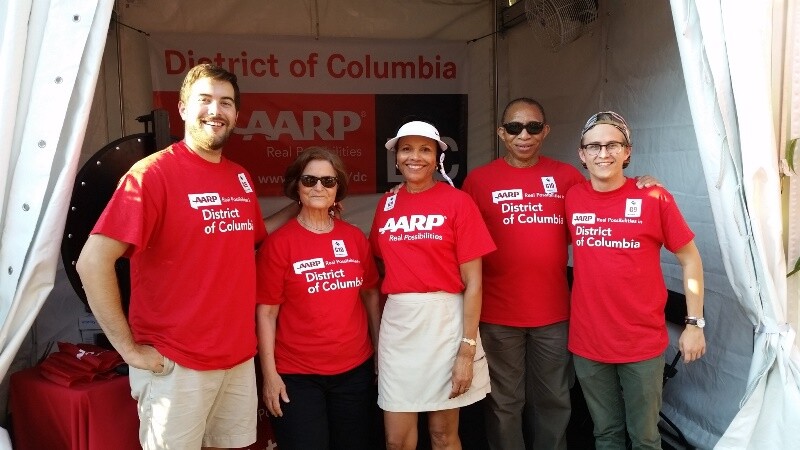 AARP Virginia is happy to announce the following 2016 events.

Night at the Pinball Museum:

4:30 PM to 8:00 PM September 26 at Center in the Square, Roanoke, Va
Center in the Square is located on 1 Market St SE, Roanoke, VA 24011
Admission is one bag of non-perishable foods
All ages are welcome
This event is in collaboration with Feeding American Southwest Virginia
Alzheimer's Walk

October 1 at River's Edge Sports Complex
River's Edge Sports Complex is located at 302 Wiley Dr SW, Roanoke, VA 24014
AARP will be sponsoring a bottled water stop
To register for the walk or for more information on walks throughout Virginia, please visit alz.org/cwva
Chapter 4652 Membership Meeting

9:00 AM on November 9 at Roanoker Restaurant
Roanoker Restaurant is located on 2522 Colonial Ave, Roanoke, VA
Dinner Group Event

From 5:00 PM to 8:00 PM on November 15 at Shakers Valley View
Shakers Valley View is located on Valley 1909 Valley View Blvd NW, Roanoke, VA 24012
Members are encouraged to bring family and friends
Register at the AARP website or contact Evelyn at edhsaarp@juno.com or call at 540-890-4236
Chapter 4652 Holiday Celebration and Annual Membership Meeting

11:00 AM on December 14 at Jersey Lily's
Jersey Lily's located on the corner of Bradburn Dr. SW and Electric Rd.
Please email Joyce Williams at jwms5313@gmail.com for addition information or to RSVP.