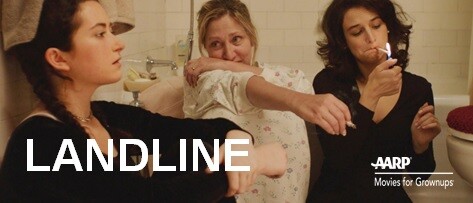 Join AARP Virginia for a free screening of Landline starring Jenny Slate and Edie Falco.

Featuring an ensemble cast of John Turturro and Abby Quinn, Landline follows two sisters coming of age in 1990s New York when they discover their dad's affair. Eventually, they learn he's not the only cheater in the family.

Don't miss out on a chance to join us at the free screening of LANDLINE!

LandlineMonday, July 17, 2017 from 7:00 pm - 10:00 pmRegal Potomac Yards: 3575 Jefferson Davis Hwy Alexandria, Virginia 22305
RSVP for Tickets Today: Call 1-844-418-2281 or go to aarp.cvent.com/LANDLINE_Alexandria
AARP's Movies for Grownups celebrates and encouragesfilms with unique appeal to audiences with a grownup state of mind—and recognizes the inspiring artists who make them.With weekly news and reviews, nationwide screenings, and an annual awards event, AARP champions movies for grownups,