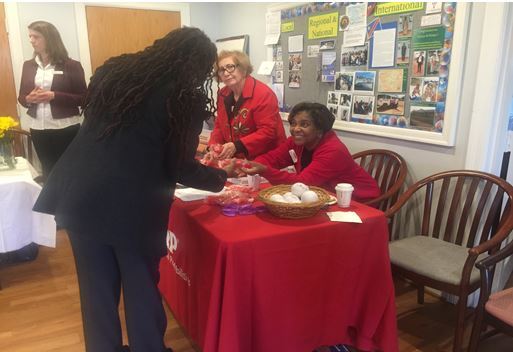 AARP is more than just a non-profit organization that promotes advocacy. AARP volunteers actively participate in community events to help others better enhance core attributions such as health care, employment, retirement planning, and even personal goals and concerns.

Every organization serves a purpose and behind each purpose lies a goal. In a single event, multiple participants came together to bring forth an underlying basis of all the many opportunities and resources available to the local community of Northern Virginia. As time and innovation prevails it is imperative to cross communicate and equip family caregivers with all the appropriate resources and tools to deliver the importance of health care. Awareness is the ultimate key and coming together to become identifiable helps to eliminate the fear of the unknown for those in the dark.

Key speakers at the summit were able to bring that awareness not only by simple words but by touching everyone through their personal experiences and stories. It is the connection and understanding that brings the community together to develop and identify improvements or suggestions.

Bobbi Carducci, author of the book, "Confessions of an Imperfect Caregiver" exemplified the same priorities of caregiving that AARP delivers to the community. Bobbi was able to give to the community by sharing her experience as a new caregiver to her ill father-in-law. Her story is exactly what was needed to highlight the importance of caregiving and how it is important to understand that not everybody gets it right the first time. Caregiving cannot be done alone, and it is the engagement and interaction between one another that spurs solutions and strategies to be executed.

Similarly, representatives from Insight Memory Care Center and Legacy Navigator shared their stories and provided meaningful information and resources that are available to those in need of care services or grief support. Support and advocacy goes beyond words-it is the simple act of touch and togetherness that leads to promising anticipations. Both of which AARP strategizes and prioritizes.

In regard to caregiving specifically, AARP seeks to focus on development and engagement to co-create solutions at a national level. The goal is to work closely with all state representatives and voice caregiving thorough multiple channels such as employers, publications, partners, events, and even practices. With so much to offer and develop, AARP volunteers engage actively to exceed expectations and bring forth a large community from local levels to nationwide.