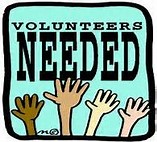 If you are passionate about serving your community through education and advocacy, we have the perfect opportunity for you! Be an AARP Virginia Multicultural Community Ambassador and provide education, advocacy, and outreach in your community!

AARP Virginia understands the importance of multicultural volunteers and has made a long-term commitment to multicultural communities. There are several communities - Hispanic/Latino, Asian-American Pacific Islander, and LGBT - with whom we would like to increase our volunteer footprint in an effort to engage community members age 50-plus. Not only are we able to enhance the lives of those 50 and older and share Real Possibilities, but we impact the lives of those around us. However, we can't do it all on our own. We need YOU to volunteer!

Volunteering with AARP Virginia is a great way to share your experience, educate others, learn new skills, meet great people, and have fun while doing it!

Apply today! www.aarp.org/iwant2volunteer

If you'd like more information on multicultural outreach opportunities in your area or about volunteering with AARP Virginia in general, please let us know! Send an email to aarpva@aarp.org or give us a call at 866-542-8164.