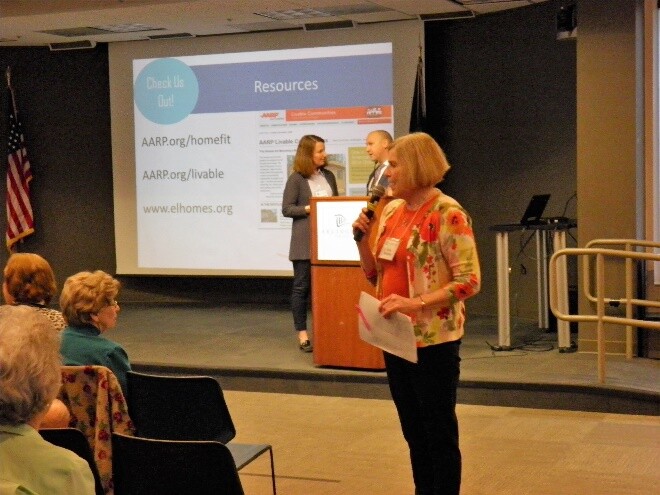 What if all homes could be suitable for anyone regardless of a person's age or physical ability? What if a person who wants to live independently, regardless of his or her age or physical ability could do just that? AARP teamed up with partners: Arlington Neighborhood Village, Arlington Library, and a panel of experts, to bring practical answers to these questions. This workshop, Staying Home: Making Smart Choices for Easy Living, was attended by over 120 people on April 1, 2017 in Arlington, Virginia. For most in the audience, the concerns raised struck a personal note, and they came to understand the choices available for them and their households.

AARP presented the opening talk, in this workshop, with information on its HomeFit Program. The presentation was made by Jane King who is well known in this community as an expert in addressing design changes in the home needed as people age. She made a room-by-room tour of the home, pointing out problems and how they could be fixed. There were many questions, making it clear, how relevant the HomeFit Program is to the community. If you missed her presentation or need additional information, visit the AARP web site at: www.aarp.org/homefit .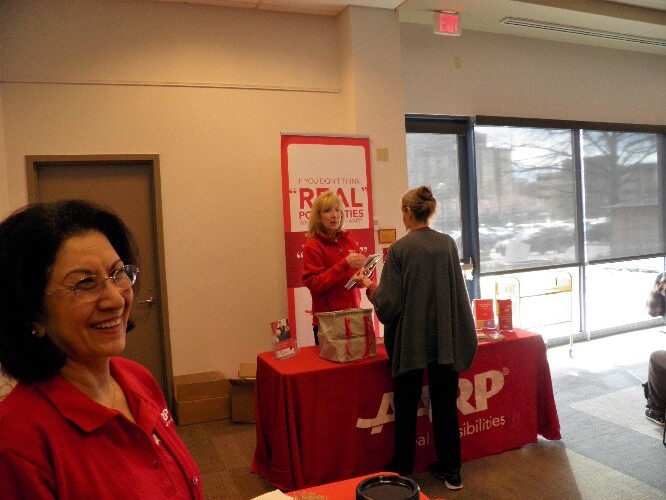 Five additional panel presentations were given on A Realtor's Perspective, A Resident's Perspective, How to Hire a Contractor, Rebuilding Together, and the Arlington Neighborhood Village. The panelists shared practical tips to minimize the financial costs of home modifications, avoid frauds and scams, and teach about local resources available.

For those people living in Arlington, the Arlington Neighborhood Village provides many useful services so their members can continue living in their own homes with an enhanced quality of life. Michelle Brydges described the broad range of services available in this unique program. See their web site for more information: www.arlnvil.org .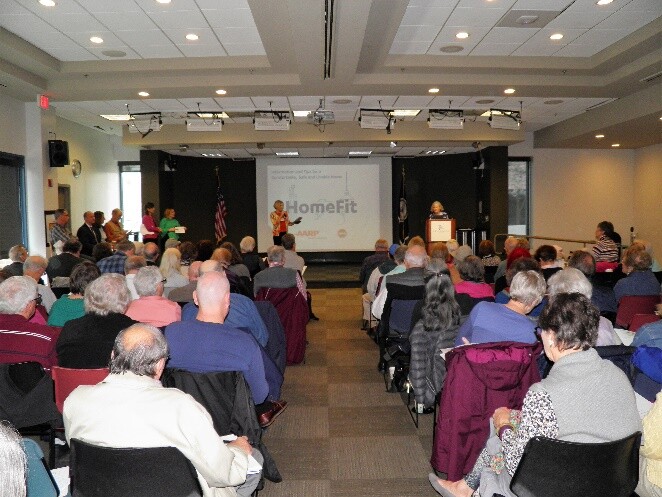 For residents of Arlington, Fairfax, and Fall Church, another valuable resource is Rebuilding Together (RT-AFF), which brings volunteers and communities together to improve the homes and lives of low income homeowners. RT-AFF Director of Partnerships Don Ryan described the program, which has assisted over 2,000 homeowners in our local area, and provided a list of healthy home tips to make our homes safer and healthier. Learn about this organization and see these home tips at their web site: www.rebuildingtogether-aff.org .

This program was organized and led by Amber Nightingale Sultane, AARP Associate State Director, Community Outreach, Jennifer Odium, Arlington Public Library, and Anita Wallgren, President Arlington Neighborhood Village.