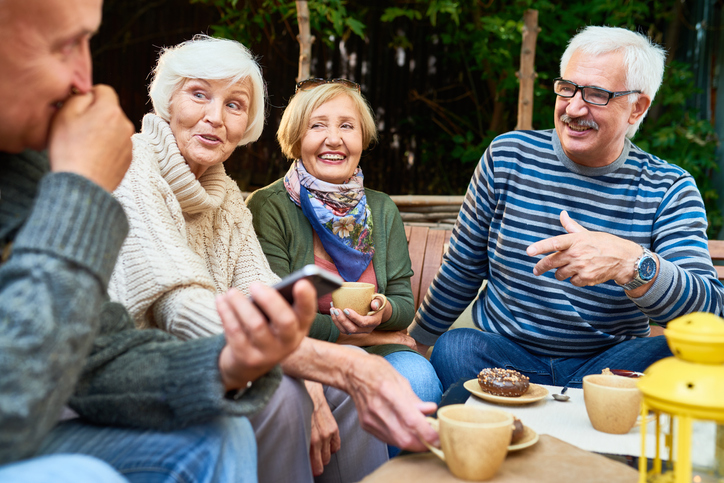 Alexandria strives to be a caring, inclusive City—and will be adding a whole new dimension in its capacity to support residents by becoming dementia friendly. This spring, the city was designated as Dementia Friendly Alexandria by Dementia Friendly America, which guides the 200 communities in 40 states that have joined the program.

On July 30, Mayor Justin Wilson made the city's commitment clear at the official launch in City Hall of the city-wide dementia friendly program. He spoke of his recognition of the consequences of dementia and the importance of integrating those with dementia and their caregivers into the vibrant life of the city.

Too many of those with dementia and their caregivers become isolated. Alexandria wants to make sure they are fully engaged members of the community.

So the question is, "How do we achieve this admittedly ambitious goal?" Fortunately, the Commission on Aging and Goodwin House Alexandria have accepted the challenge of leading an Action Team that has been working since January to begin engaging the entire City.

Most become alarmed at the idea that a loved one has dementia. But there's some good news about the kinds of supportive responses the Action Team wants to share with the community.

Dementia is better understood now. All of us can learn about ways to encounter a person with dementia sensitively and helpfully. Of course different circumstances require different strategies.

It's the goal of the Action Team to educate all segments of the community about the best approaches for different situations. For example, a police officer trying to understand the behavior of a person with dementia would have a very different approach than a member of a faith community wishing to offer support to a fellow member with dementia.

This is the task the Action Team is undertaking—to ultimately assure that every segment of Alexandria – from staff in restaurants, in banks, in government and every other entity know how to be helpful and patient and supportive of those with dementia and their caregivers.

The Action Team does not underestimate the challenge of creating a dementia friendly community, but it has the confidence that Alexandria residents and all those who serve them will respond to the challenge and continue to enhance the caring and inclusive city that Alexandria is.

How will this Action Team do this?

By educating every segment of the City about dementia and the strategies for supporting those with dementia and their caregivers.

The Action Team will convene and educate:

· Businesses and banking
· Law enforcement and first responders
· Health care systems
· Faith communities
· Local government
· Restaurants, grocery stores and libraries
· Employers
· Residential care and community service providers
· Community members

If you'd like to get involved with Dementia Friendly Alexandria, email Jane King at kingjane0@gmail.com.