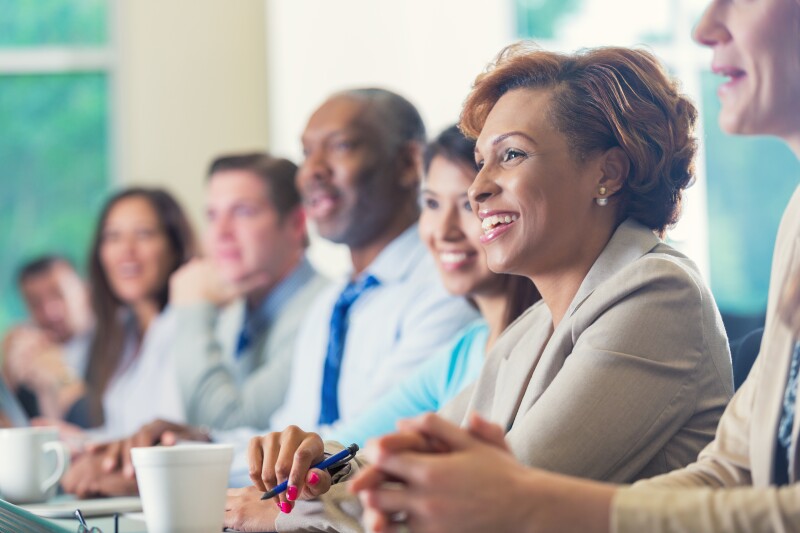 Join AARP Virginia and the Osher Lifelong Learning Institute at George Mason University (OLLI Mason) at the Boomers and Beyond Academy on Saturday, September 14 in Fairfax. This special event is designed to help you make plans for better living. Learn about the positive powers of lifelong learning, getting your legal documents in order, decluttering your home, and much more. You will get information about important life matters that you are faced with today or may face tomorrow. These tips and tools will help you make your own decisions about how you want to live.

Boomers and Beyond Academy
Saturday, September 14th
9:00 a.m. - 12:00 p.m.
Osher Lifelong Learning Institute at George Mason University
4210 Roberts Road, Fairfax, VA 22032


Register here: https://aarp.cvent.com/BoomerAcademy

Workshop Descriptions

Great Gift: Getting Your Legal House in Order
"Plan" is a 4-letter word but so is "gift". When our kids were growing up, we asked what they wanted, what they needed, and what were their plans. Now's the time to give your kids the gift of letting them know what you want, what you need, and what are your plans.

This workshop is lead by Sally Balch Hurme, J.D. Explaining legal stuff so everyone can understand is Hurme's passion and skill. Her approach seems to be working as the American Bar Association has named her its top-selling author. Hurme has led the national conversation on many of the legal issues of concern to older persons, their families, and their caregivers. Whether the issue is how to make decisions for others or plan for what comes next, she has focused her professional career on explaining the law so everyone can understand it. Recently retired after more than 20 years at AARP, she has focused most recently on providing support and resources for caregivers. Hurme is the author of the award winning ABA/AARP Checklist series: Checklist for Family Caregivers, Checklist for My Family, Checklist for Family Survivors, and Get the Most Out of Retirement.

Eating for Healthy Bones
Osteoporosis and low bone mass (also known as osteopenia) affects over half of adults over 50 years old. Your bone health can improve with good nutrition and physical activity. During this presentation we will discuss critical components of a "bone-healthy" diet.
Healthy Group and an Adjunct Professor in the Department of Nutrition and Food Studies at George Mason University. He has extensive experience in developing and implementing comprehensive and evidence-based scientific, policy and legislative programs in the fields of nutrition and food science. His academic research interests are in the area of nutritional interventions (micronutrient and dietary bioactive components) to promote health and prevent the onset of chronic disease. Dr. Wallace is an editor of four academic textbooks and has authored over 30 peer reviewed manuscripts and book chapters.

Decluttering and Downsizing: You Can't Take it With You
Having too much stuff can impede people from relocating or getting health care into their homes. This fun interactive presentation explores why stuff is so important for some people and teaches practical, easy-to-follow tips on downsizing and decluttering. Cleaning out your house while you can is a gift and inheritance you can leave your children. Learn how to get started!

This workshop is facilitated by Paul Singh; Singh is an AARP volunteer Community Ambassador and active member of our Speakers Bureau in northern Virginia. He regularly leads workshops on brain health, decluttering and downsizing, and Happiness 101. As a seasoned Toastermaster, Singh has won the humorous speech contest over 14 times, all the way up to the National level.

In 2003, Singh started his standup comedy career and has performed at top venues in the world, including the Improvs, Comedy Zone, and Yuks Yuks in Canada.


Keynote Speaker Jennifer L. Disano
Jennifer L. Disano has been affiliated with George Mason University since 2007. She holds a Master's Degree in Psychology from Penn State University and a Bachelor's Degree in Geography from California State University, East Bay.

Disano currently serves as the Executive Director of the Osher Lifelong Learning Institute at George Mason University (OLLI Mason), a nonprofit, membership driven organization with three regional campuses in Northern Virginia offering 600 educational courses per year to over 1200 members, serving retired individuals aged 50, or better. Disano is the Chief Operating Officer of the organization and is responsible for the coordination of hundreds of volunteers and a staff of 20. OLLI Mason is one of 120 Osher Institutes sponsored by the Bernard Osher Foundation serving nearly 200,000 older adults across the nation.

During her tenure at OLLI Mason, Disano has overseen delivery of excellence in educational programing by doubling the number of course offerings available to members; enhancing teaching and volunteering, as well as, social and leadership opportunities to the community at large. Through these efforts, she has increased collaboration across the Mason campus within every academic discipline working directly with Mason Deans and Directors to create opportunities for joint programing, innovative research, intergenerational activities, and increased scholarship in support of Mason's strategic goals to provide lifelong learning to the Mason Nation and community overall. Under her direction, OLLI Mason has become more effective in fulfilling its mission and is better prepared to face organizational growth and expanded programing in support of the coming "age wave" of retirees in Northern Virginia.

At George Mason University, Disano serves as Chairman of the Board of Directors for the Fall for the Book Festival, Vice Chairman of the Advisory Board of University Libraries, and as a member of the Advisory Board of the Office of Military Services. In addition, Disano serves on many local community boards including the Fairfax Library Foundation. Since 2014, Disano has served as an appointee of the Chairman of Fairfax County Board of Supervisors as a member of the Long Term Care Coordinating Council of Fairfax County, and in 2018, as an appointee of the Governor of Virginia to serve on the Commonwealth Council on Aging. Disano is a member of the American Psychological Association (APA), the American Society on Aging (ASA), and the American Association of University Women (AAUW). On behalf of AAUW, she regularly hosts the television show "On the go with AAUW" via Fairfax Public Access.

Prior to taking on the Directorship at OLLI Mason, Disano worked as a Program Manager in support of sponsored research at the George Mason University Center for Excellence in Command, Control, Communications, Computing, and Intelligence (C4I Center) within the Volgenau School of Engineering at George Mason University. At the C4I Center, Disano supported extensive domestic and international collaborations on military research for, at the time, the largest funded research project at the Volgenau School of Engineering; accounting for budgets of up to 12 Million dollars and responsible for report deliverables across 8 separate contracts.

Previous to 2000, Disano worked as a Scientist at GEO-Centers, Inc., analyzing technology requirements for corrosion control implications at Naval Sea Systems Command (NAVSEA), in support of the US Navy's initiative to reduce CFC emissions from ozone depleting paint to eco-friendly alternative materials. In this position, she was privileged to contribute to the World Climate Change Conference in Montreal, Canada in 1996. Finally, Disano worked closely with naval officers and staff as a civilian administrator for Commander Naval Air Force Pacific (COMNAVAIRPAC) in support of aircraft maintenance operations for the US Navy.