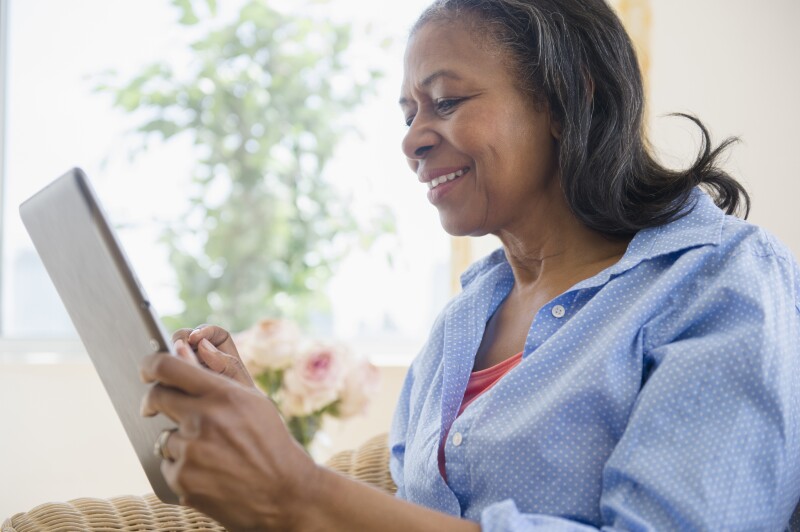 Join AARP Virginia and the Osher Lifelong Learning Institute at George Mason University (OLLI Mason) for the Boomers and Beyond Academy on Saturdays, September 12 and 26. This virtual event is designed to help you make plans for better living. Learn about the positive powers of lifelong learning, volunteering, mindfulness and meditation, getting your legal documents in order, and more. You will get information about important life matters that you are faced with today or may face tomorrow. These tips and tools will help you make your own decisions about how you want to live.


Boomers and Beyond Academy
Register for Day 1 - Saturday, September 12
Register for Day 2 - Saturday, September 26



Day 1: Saturday, September 12
9:00 - 11:30 a.m.

Four Lessons About Life and Travel from a Global Volunteer
Ken Budd, Award Winning Writer and Editor
Ken Budd was already questioning the meaning of life when his father died from a sudden heart attack. After volunteering in New Orleans nine months after Hurricane Katrina, Ken began an unexpected journey as a global volunteer, working at an elementary school in Costa Rica, a special needs school in China, a climate change project in Ecuador, assorted projects in the West Bank, and a children's home in Kenya. Ken's emotional presentation will share his lifechanging insights from those experiences and offer advice to would-be volunteers. He is the author of the award-winning memoir The Voluntourist and his story for The Washington Post Magazine on his return to Kenya will appear in the 2020 edition of The Best American Travel Writing, available in stores on November 3. Ken has written for The Atlantic, National Geographic Traveler, NationalGeographic.com, Smithsonian, The New York Times, and many more. He is a former health editor, travel editor, and executive editor of AARP The Magazine and he continues to write frequently for AARP. Ken also writes the "Everyday Heroes" column for The Saturday Evening Post and he's the host of 650,000 Hours, an upcoming digital series and podcast on travel, giving back, and real-life American heroes.

Great Gift: Getting Your Legal House in Order
Sally Balch Hurme, J.D., Elder Law Expert and Author
"Plan" is a 4-letter word but so is "gift". When our kids were growing up, we asked what they wanted, what they needed, and what were their plans. Now's the time to give your kids the gift of letting them know what you want, what you need, and what are your plans.

This presentation is led by Sally Balch Hurme, J.D. Explaining legal stuff so everyone can understand is Hurme's passion and skill. Her approach seems to be working as the American Bar Association has named her its top-selling author. Hurme has led the national conversation on many of the legal issues of concern to older persons, their families, and their caregivers. Whether the issue is how to make decisions for others or plan for what comes next, she has focused her professional career on explaining the law so everyone can understand it. Recently retired after more than 20 years at AARP, she has focused most recently on providing support and resources for caregivers. Hurme is the author of the award winning ABA/AARP Checklist series: Checklist for Family Caregivers, Checklist for My Family, Checklist for Family Survivors, Get the Most Out of Retirement and Wise Moves: Checklist for Where to Live, What to Consider, and Whether to Stay or Go.

Day 2: Saturday, September 26
9:00 - 11:30 a.m.

How to Reinvent Yourself to Flourish in New Life Chapters: Mindful Tools to Connect with Purpose, Build Resilience, and Live with Intention
Martha Brettschneider, Founder of Damselwings, LLC, Author of Blooming into Mindfulness: How the Universe Used a Garden, Cancer, and Carpools to Teach Me That Calm Is the New Happy, and Search Inside Yourself Certified Teacher

In this presentation, you will receive:

Mindfulness strategies to help you clarify your passions and purpose.
Practical tools to weave intention into your short- and long-term planning.
Tips on how to prioritize high value actions that move you toward your goals.

Martha is a Search Inside Yourself Leadership Institute Certified Teacher, author, blogger, speaker, and award-winning nature photographer. Under the umbrella of her company Damselwings, LLC, her offerings help busy people cultivate daily mindfulness practices to flourish in all aspects of their lives. Formerly an international economist (U.S. Treasury and International Monetary Fund), Martha stumbled upon mindfulness teachings while recovering from breast cancer in 2009. She chronicles her journey in Blooming into Mindfulness: How the Universe Used a Garden, Cancer, and Carpools to Teach Me That Calm Is the New Happy. Martha and her husband live in Vienna, VA, where they raised two sons and a myriad of four-legged (and winged) family members. Learn more about Martha's work at damselwings.com.

Volunteering: Good for Your Community and Your Health
Steve Mutty, CEO, Volunteer Fairfax

As seniors increasingly focus on emotional and physical wellness, volunteering has become a key ingredient in leading a purposeful and fulfilling life. Volunteering serves individuals, families and communities in need, but it should also provide you – the volunteer - with enjoyment and life enrichment. The mental and physical benefits of senior volunteering are well documented, and will be covered in this talk, as well as tips for researching, selecting and participating in safe, rewarding volunteer activities in the COVID-19 world and beyond.

Born in 1955, and a lifelong volunteer, Steve Mutty joined Volunteer Fairfax in 2018, bringing over thirty years of corporate and non-profit experience in Northern Virginia to his role of leading the region's largest non-government volunteer organization. During his career in the commercial real estate business, Steve served as Fundraising Chair for the DC Building Industry annual Community Improvement Day, which focused on community playgrounds and recreation centers in underserved neighborhoods in Washington DC. Steve has served on the boards of several public-private partnerships promoting business growth and addressing transportation issues in the region. He has also served on the planning committees for major regional charitable events of the Leukemia and Lymphoma Society, Juvenile Diabetes Research Foundation and Best Buddies. He established the Virginia State office of Best Buddies International (now Best Buddies Capital Region), serving young people with intellectual and developmental disabilities, and he served as Chairman of the Board of Best Buddies Virginia for six years. Steve is passionate about strengthening communities, advocacy for, and empowerment of disadvantaged and marginalized populations and dog rescue programs. He is the proud grandad of three rescue dogs.