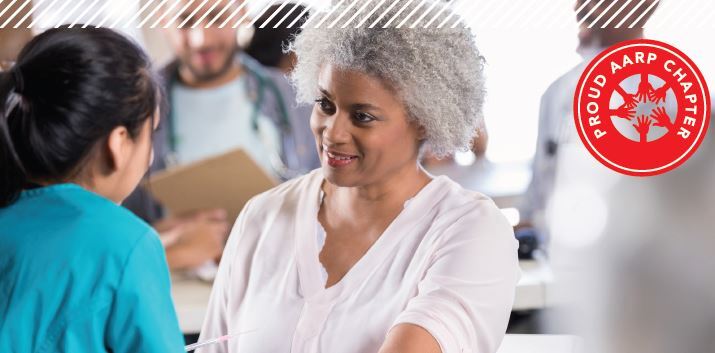 Join us at the Blacksburg Health and Wellness Fair Wednesday, September 19 from noon- 4:00 p.m. at the Christiansburg Recreation Center. There will be various vendors and VCOM medical students and faculty at the fair and have the opportunity to get your flu shots, health screenings, exhibits on home improvements and more. This event is free and open to the public, and there will be light refreshments.
Health screenings include:

Hearing and Vision Test
Blood Pressure and Sugar
Blood Glucose Test
Cancer Screening Advice, and more
This event is sponsored by the AARP Blacksburg Chapter #2613 of AARP, Inc., Edward Via College of Osteopathic Medicine (VCOM), and Christiansburg Recreation Center.
Blacksburg Health and Wellness Fair
Wednesday, September 19 from noon - 4:00 p.m.
Christiansburg Recreation Center, 1600 North Franklin Street Christiansburg, VA 24073
For more information click here