Boomer Academy 2019 131 web.jpg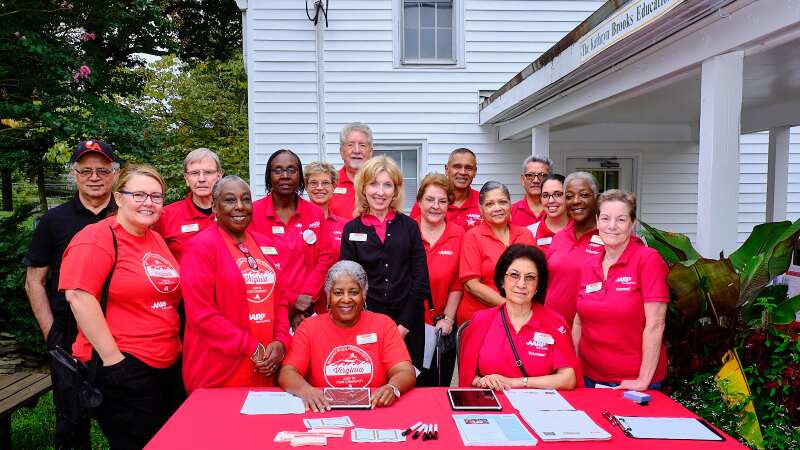 Boomer Academy 2019 139 web.jpg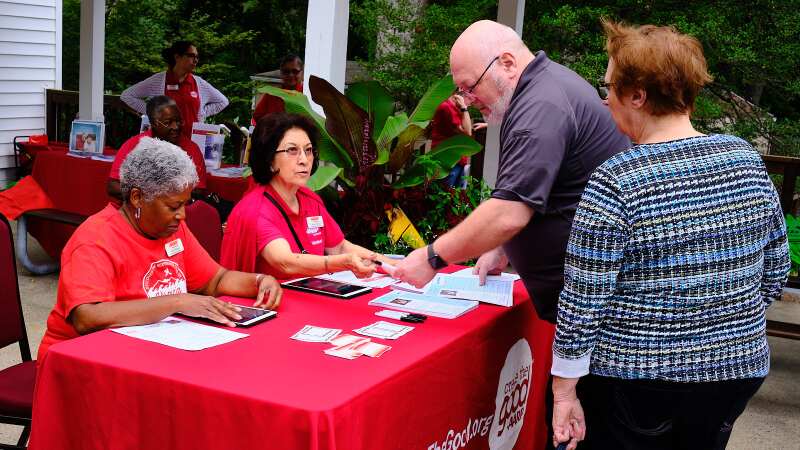 Boomer Academy 2019 142 web.jpg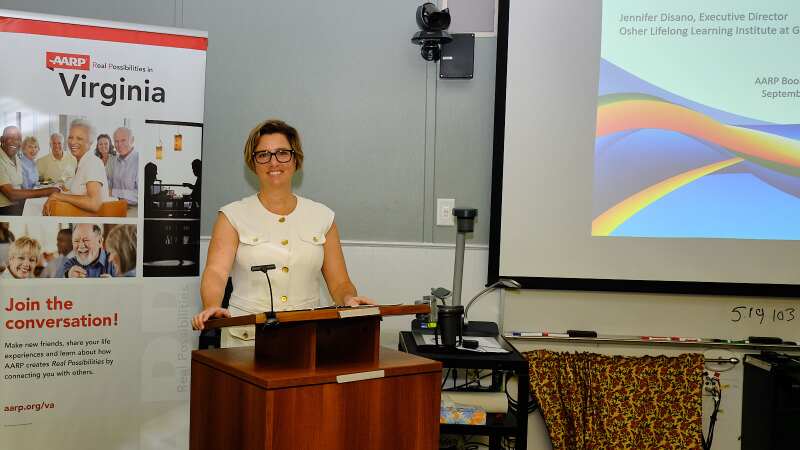 Boomer Academy 2019 148 web.jpg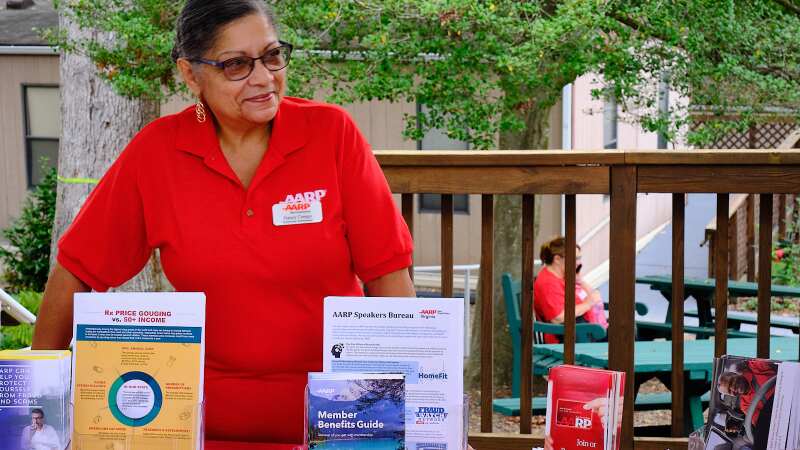 Boomer Academy 2019 151 web.jpg
Boomer Academy 2019 155 web.jpg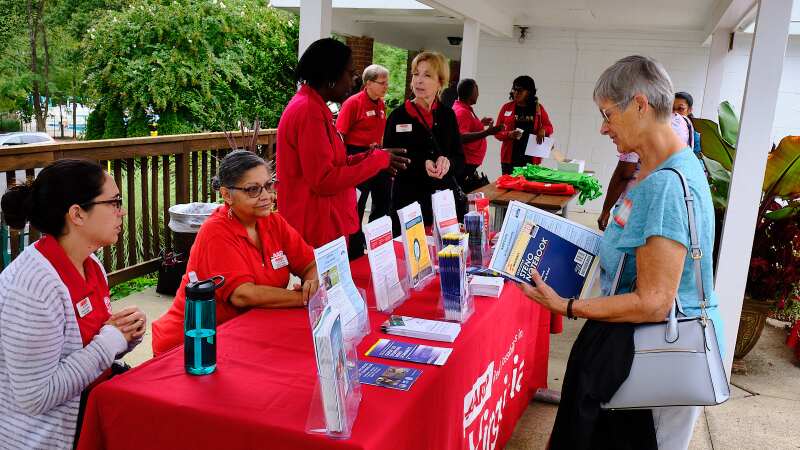 Boomer Academy 2019 157 web.jpg
Boomer Academy 2019 161 web.jpg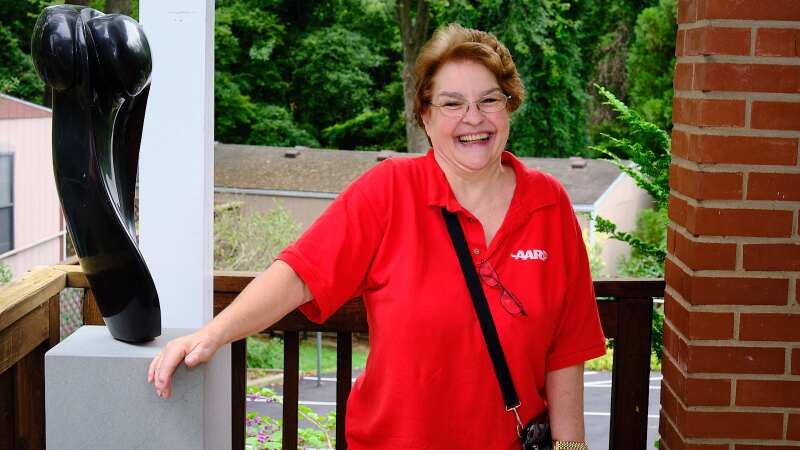 Boomer Academy 2019 164 web.jpg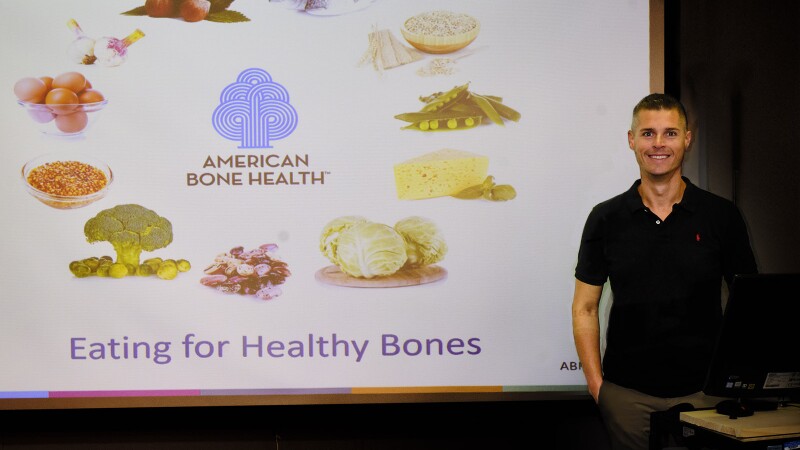 Boomer Academy 2019 175 web.jpg
DAVID HAYFORD
Boomer Academy 2019 183 web.jpg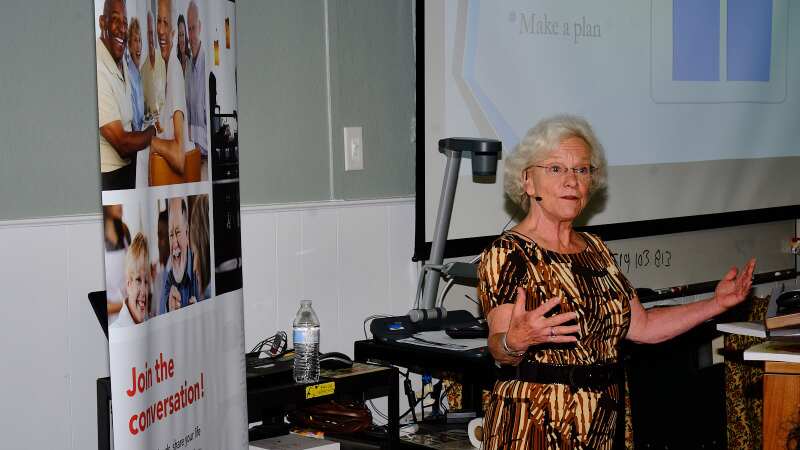 Boomer Academy 2019 185 web.jpg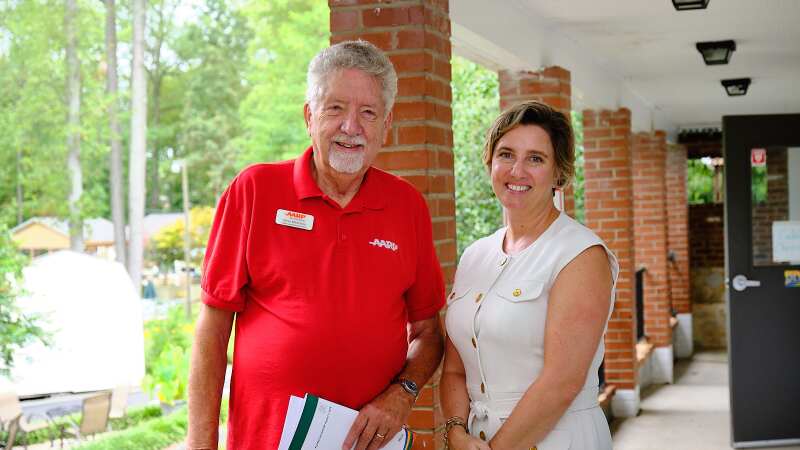 Boomer Academy 2019 191 web.jpg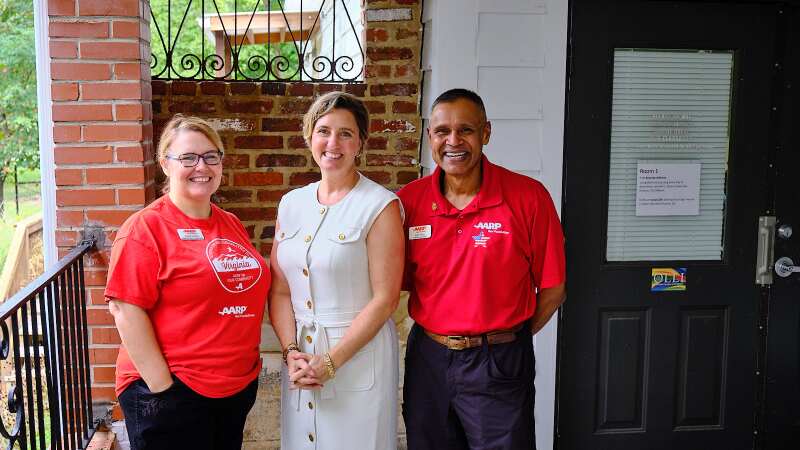 Boomer Academy 2019 193 web.jpg
Exploring new interests and finding the time to pursue old ones, getting legal documents in order, decluttering the home, and improving bone health all help lead to a better lifestyle for older adults. AARP Virginia and the Osher Lifelong Learning Institute at George Mason University (OLLI-Mason) provided free workshops on these topics at the "Boomers and Beyond" Academy held on September 14 at OLLI-Mason in Fairfax, Virginia.

Living Well and Learning in Retirement

A positive attitude, healthy habits, attention to emotional and physical well-being, and socialization are essential to getting the most out of your retirement years, keynote speaker Jennifer L. Disano said in her presentation on "Living Well and Learning Every Day in Retirement." Disano is the Executive Director of OLLI-Mason, a nonprofit organization that offers hundreds of educational courses each year to members aged 50 or over. OLLI-Mason is one of 120 Osher Institutes sponsored by the Bernard Osher Foundation, serving nearly 200,000 older adults across the nation.

According to Disano, some people go through a phase of "retirement blues" even though retirement offers the chance to travel, relax, and enjoy spare time with no more commuting or office politics. "All those projects are finished, and you've played enough golf, and your spouse wonders how long you'll be hanging around the house," Disano said.

Disano noted the beneficial things that people may leave behind when they retire: authority, responsibility, daily intellectual challenges, a social network, and income growth and retention. But she emphasized the positive aspects of retirement, such as the opportunity to engage in lifelong learning by taking classes or volunteering. The retiree who spent a career in engineering can finally explore acting, Disano pointed out, displaying pictures of the OLLI Players theater group.

Disano stressed the value of maintaining a positive attitude toward aging. Emotional health doesn't mean being happy all the time, she noted. Emotional well-being is being aware of your emotions, being true to them, and reaching out for support when you need it.

To get the most out of retirement, ask these questions: Am I living the life I want to live? What is most important to me? Who is most important to me? What do I do now? The number one response to the last question, Disano said, is "to give back and think about my legacy and what I'll leave behind."

Getting Your Legal House in Order

Another aspect of one's legacy was discussed in a workshop presented by Sally Balch Hurme, J.D. "The Great Gift: Getting Your Legal House in Order" provided information on organizing your legal life and letting your family know what you want, what you need, and what your plans are.

Hurme's many suggestions on how to get your legal life in order included making a list of all financial accounts – bank accounts, credit card accounts, and the like, as well as the usernames and passwords needed to access them; taking pictures and making videos to document your personal property; and creating a "where to find it" checklist to identify safe deposit boxes, storage units, and other locations for property.

With respect to future planning, Hurme provided an overview of legal documents such as living wills, health care powers of attorney, durable powers of attorney for financial affairs, wills and will codicils, and living trusts.

The value of advance planning, Hurme made clear, is that it allows you to stay in control of your affairs, evaluate options, make your wishes known, avoid crisis decisions, and enjoy peace of mind – and through this process, give a gift to your family.

Other Presentations and Exhibitors

Presentations on bone health and decluttering the home were held concurrently with Hurme's workshop on legal issues.

Taylor C. Wallace, Ph.D., discussed critical components of a bone-healthy diet in a presentation on "Eating for Healthy Bones." Osteoporosis and low bone mass affect more than 50 percent of adults over 50 years old, but bone health can improve with good nutrition and physical activity. Wallace is the Principal Consultant at the Think Healthy Group and an Adjunct Professor in George Mason University's Department of Nutrition and Food Studies.

AARP volunteer Paul Singh led an interactive workshop on "Decluttering and Downsizing: You Can't Take It With You" to explore why "stuff" is so important for some people and to provide practical tips on downsizing and decluttering. Singh, a member of AARP's Speakers Bureau in Northern Virginia, regularly leads workshops on decluttering, brain health, and other topics. To request a group presentation by a member of the Speakers Bureau, email aarpva@aarp.org or call 866-542-8164.

Cabot Cheese provided complimentary cheese and yogurt all morning. Breaks between sessions provided the chance to visit these exhibitors: OLLI-Mason; Fall for the Book, an organization based at George Mason University that sponsors an annual book festival; the Fairfax Library Foundation, which supports programs of the Fairfax County Public Library; RSVP, which matches people over 55 with volunteer opportunities; GrandInvolve, which provides older people the opportunity to tutor school children; and Fairfax County's Aging, Disability and Caregiver Resources, which publishes the monthly Golden Gazette and provides other resources for older residents.